Customer references
Learn more about our partners and how OnSinch helped them to grow and streamline their business.

Their success story can be yours as well!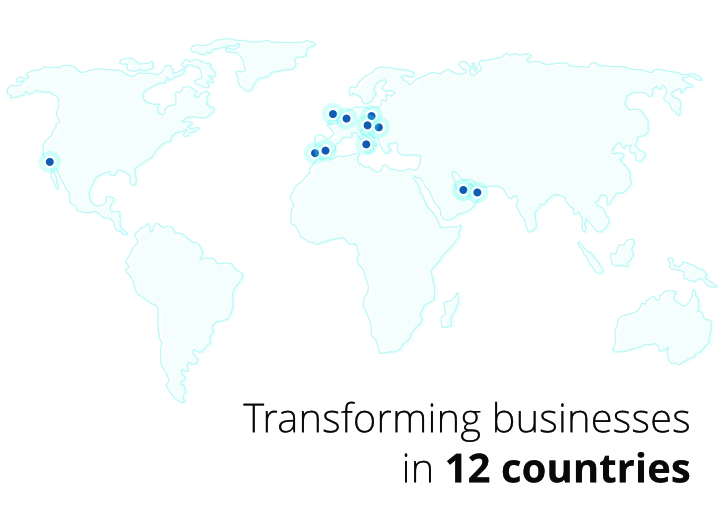 Shameless
No. 1 Czech crewing company
"Managing more than 1,000 workers at 3,000+ events per year would normally be a job for 20 people. With OnSinch, we manage everything with 3 coordinators! Thanks to OnSinch, we are the no.1 stagehands provider in the Czech Republic."
— Matěj Štěpán, CEO
200,000
Work hours per year
Hostesky.cz
No. 1 Czech hostess agency
"OnSinch has made it easier for us to register new hostesses and speed up and simplify the way contracts are signed. We're now billing and sending payouts with one click. Thanks to OnSinch, our hostesses have constant access to both our offers and the amount of their earnings with their data updated on their profiles. OnSinch has also solved the GDPR issue and is available from any device!"
— Mgr. Ivana Dupalová, Founder and CEO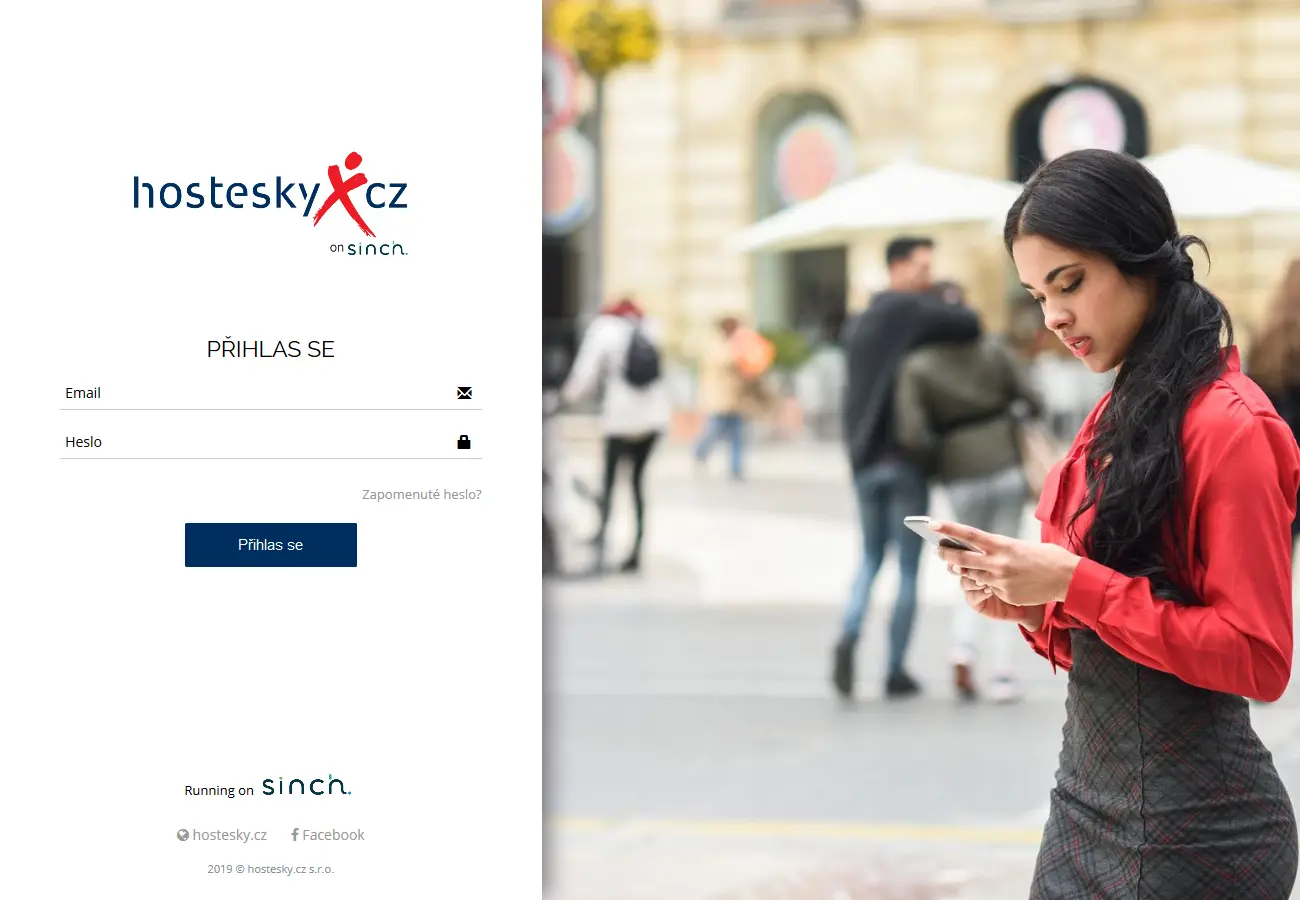 Solusta Events
Leading talent agency in Qatar established in 2016
"We have first started using OnSinch in the beginning of 2021 and it has been undoubtedly one to the best decisions for our business. The level of automation we were able to achieve with this app is just incredible. What used to take hours of meticulous work, can be now achieved with literally few clicks. Our agency can manage a much bigger workload with much less resources and employees. In addition to that we are enjoying an unparalleled customer and technical support. OnSinch is a company with amazing dedication to their work and personalised approach to their clients. They always take our requests into consideration which allows us to actively contribute to the future development of the app."
— Nina Kacharava, Managing Partner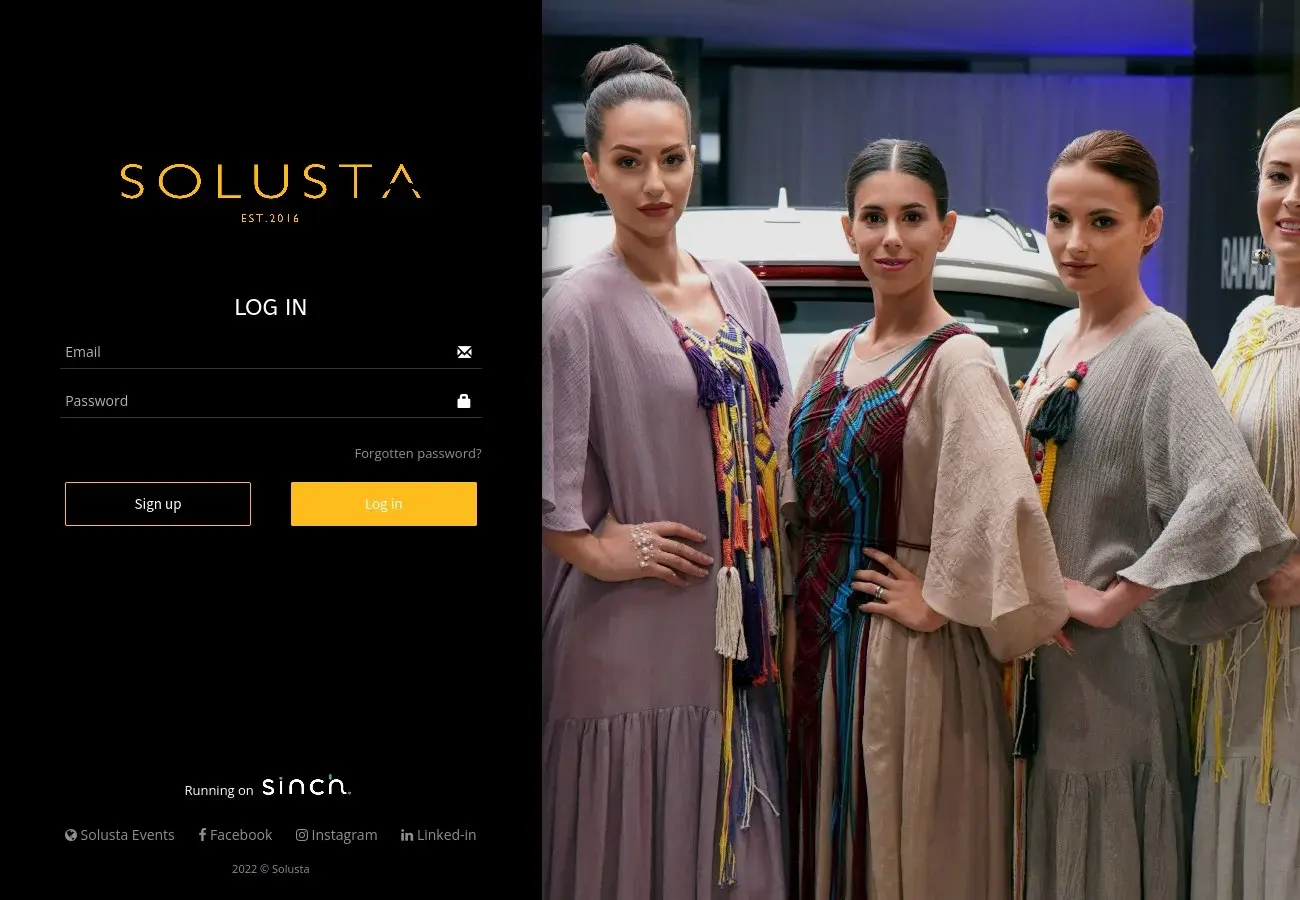 BWS Event Support
Polish crewing company
"When we signed with OnSinch, I did not realize how huge and powerful tool it was. The longer you use it, the more you don't want to use anything else."
— Wojciech Klonowski, Head of BWS Event Support
11,000+
Work spots a year
100,000+
Hours worked in 2022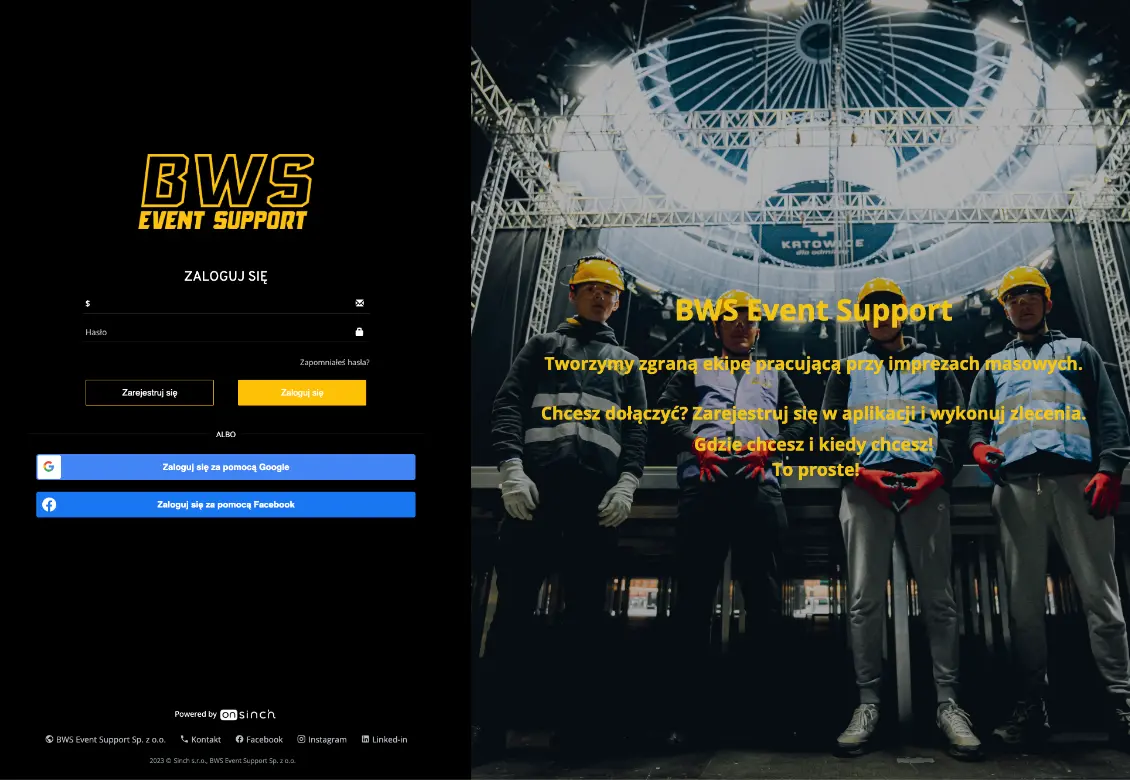 Splendid
Leading UK event staffing agency since 1997
"OnSinch has helped bring us, and our pool of 650 active staff, solidly into the 21st century. With each weekly update their ecosystem grows to make our lives more manageable and time efficient."
— Oliver Robinson, Head of Change & IT
68
Average staff out every day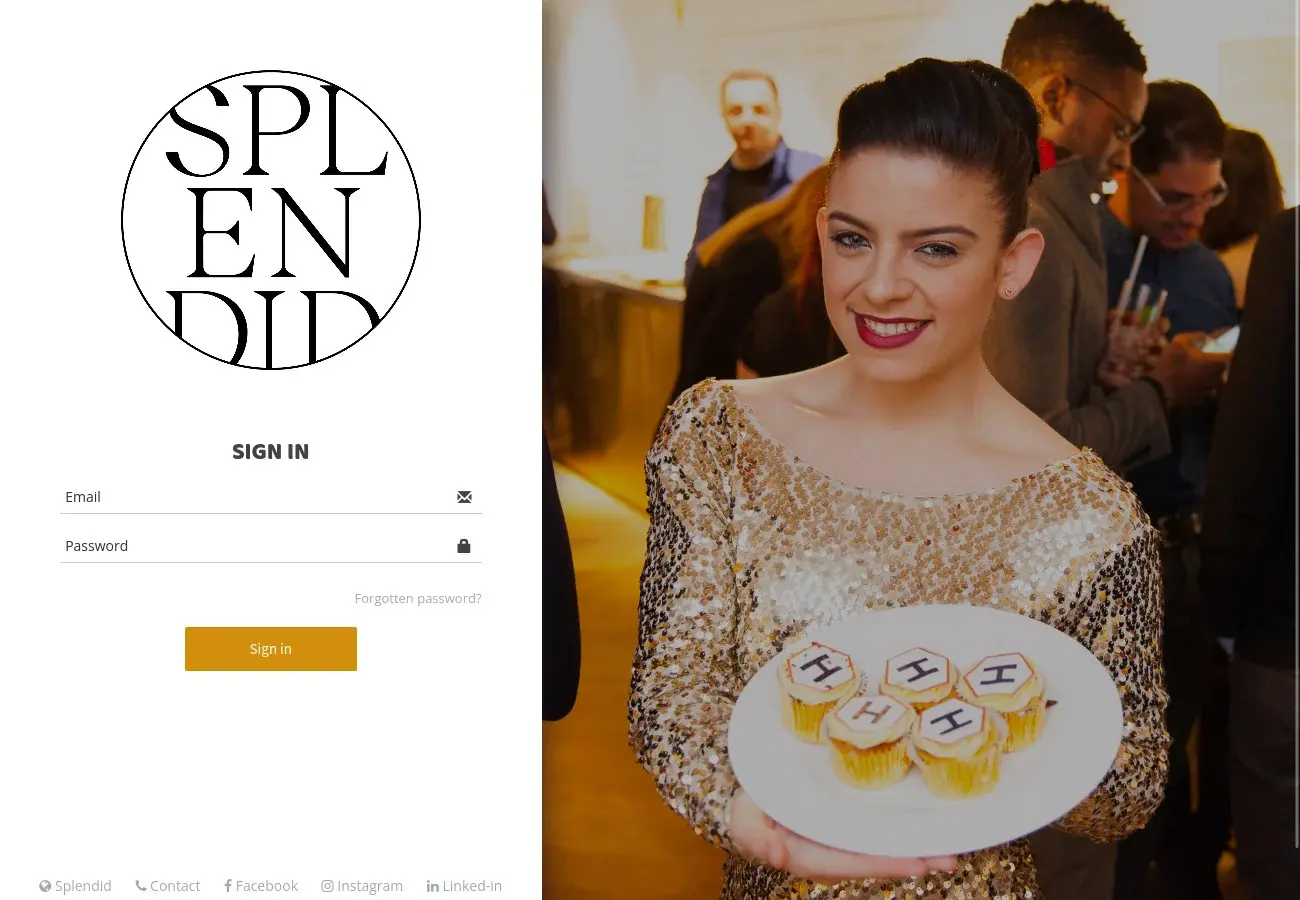 Eloquence
Madrid and Barcelona-based hostess agency
"Once you learn how to use OnSinch, everything about your business becomes easier. Each task is done efficiently. You have complete control over your business, from sales to project management. The staff is happy to have an all-in-one tool. OnSinch is the future."
— Carlos Galayo Castro, CEO & Founder
50,000
Worked hours a year
12,000
Work spots per year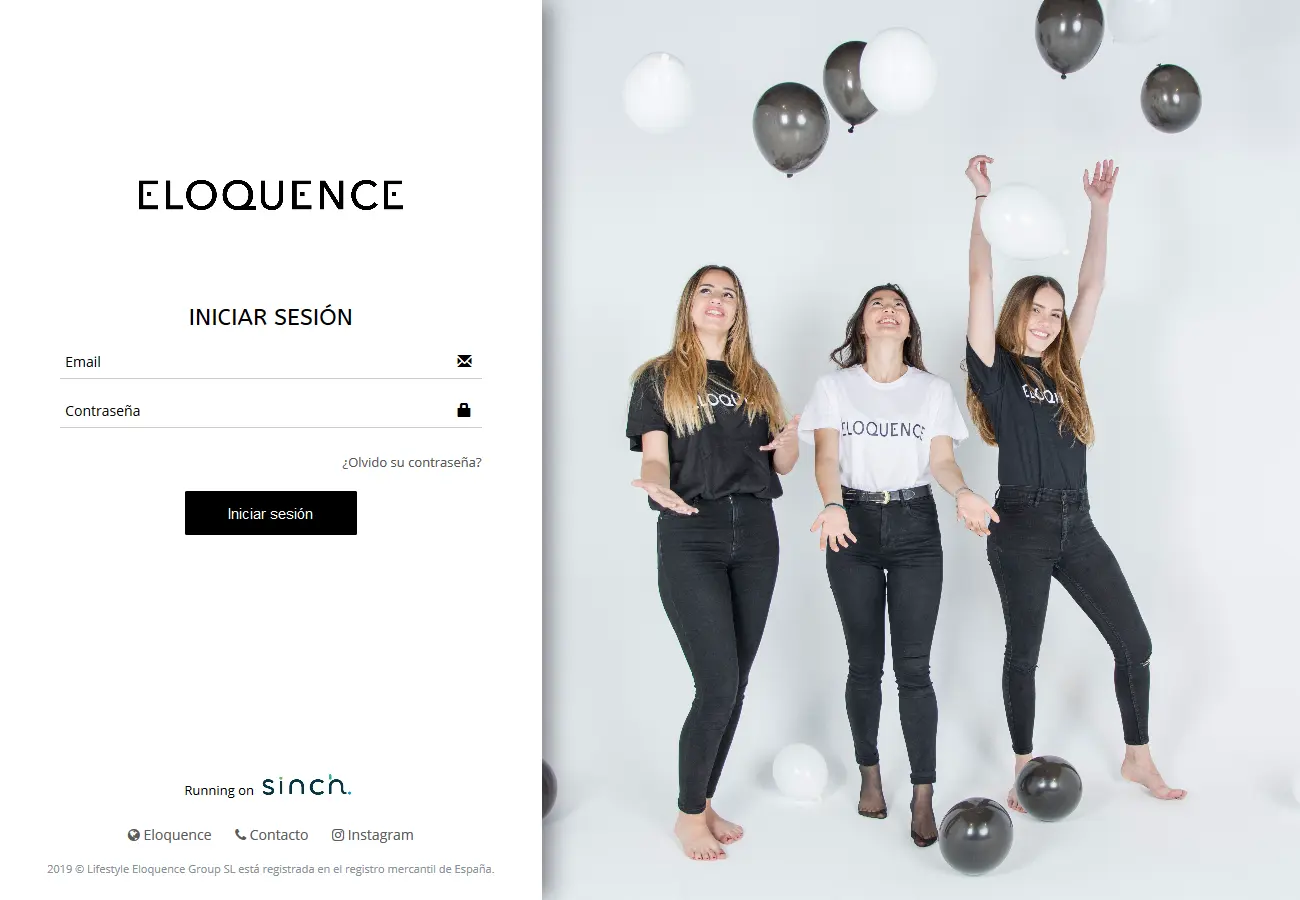 Czech Red Cross
Protecting life, health, and upholding human dignity
"The transition to the OnSinch app has helped us a lot in organizing modern nursing courses for the public. It is easier for us from an organizational point of view and more user-friendly for those interested in the course. We also promise to be more efficient in sending volunteers to help in hospitals if the need arises again."
— Richard Smejkal, Commander of the Central crisis team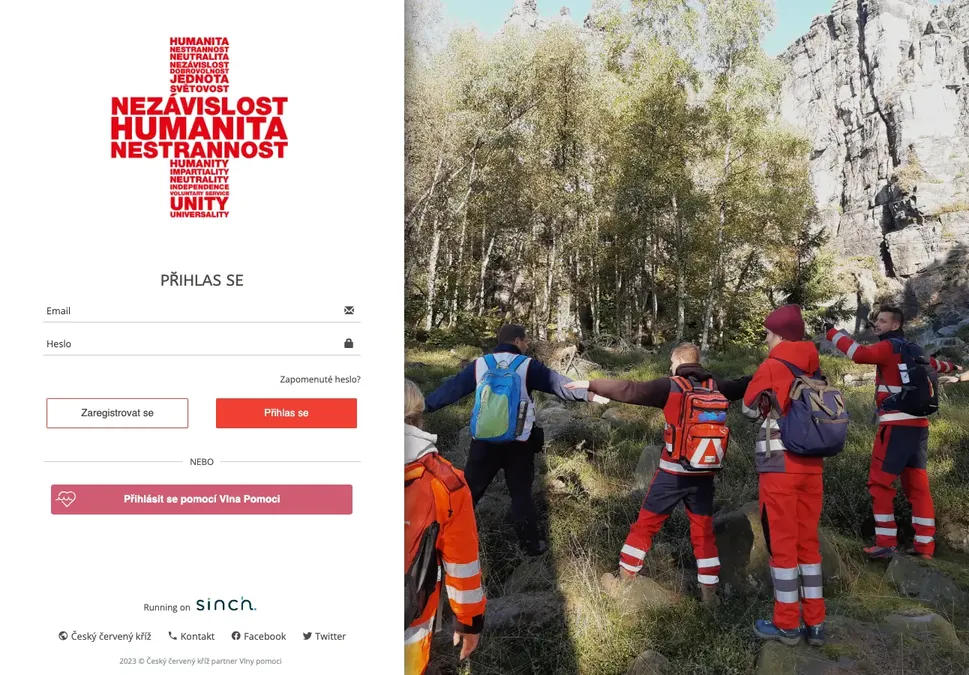 Vale hostesky
Pilsen based hostess agency
"Our biggest problem was the disorganised tables. We often overlooked something, forgot, or wrote it elsewhere. OnSinch gave us a clear overview. I believe the bigger the company, the more they need OnSinch for data organisation. In over the past half a year, there are about 110 active users registered in our system, to whom we offered more than 100 projects to participate."
— Nikola Dudlová, Key Account Manager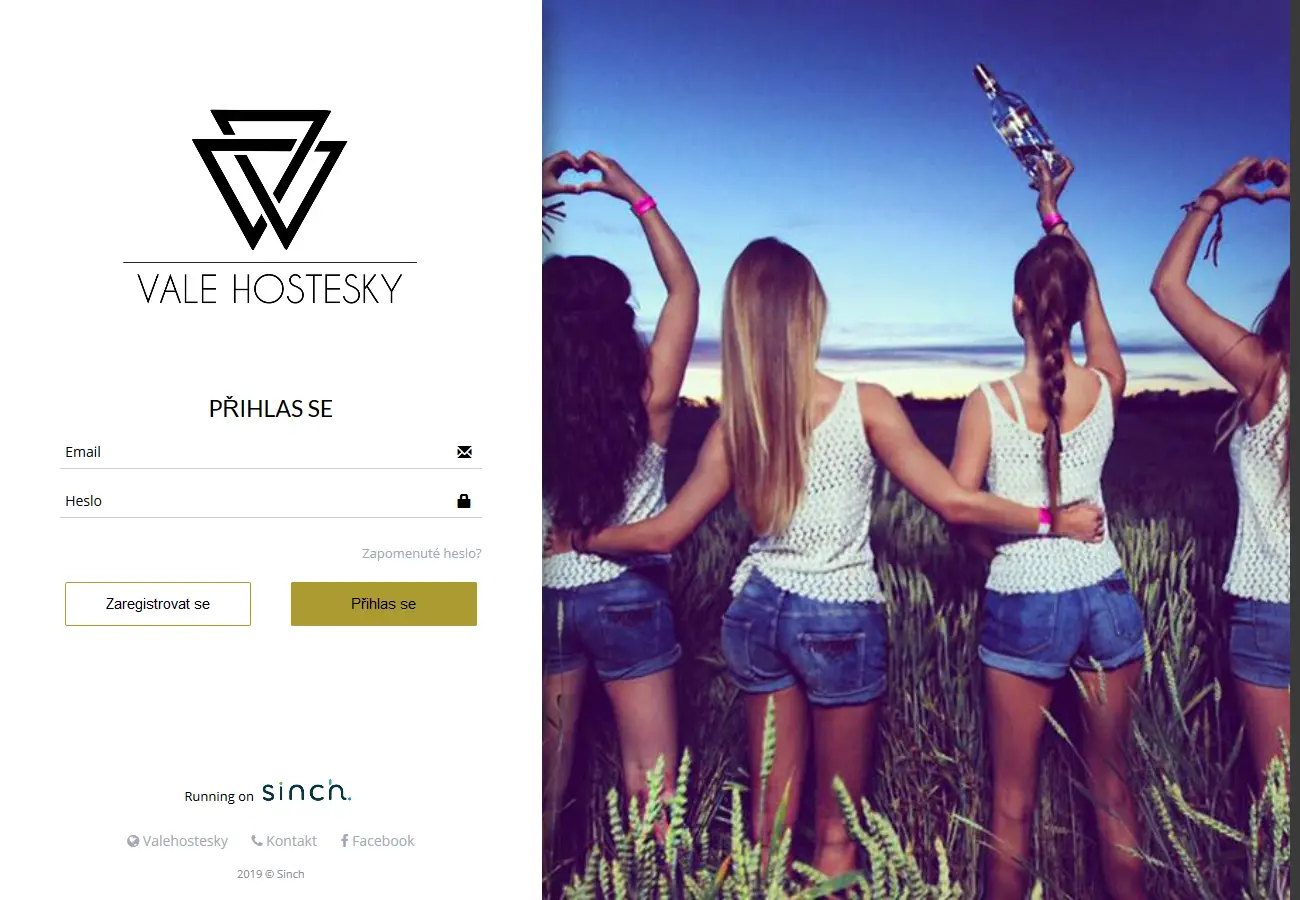 Milion Chvilek
Million Moments for Democracy in the Czech Republic
"In Milion chvilek pro demokracii we work with hundreds of volunteers. Thanks to OnSinch, which is tailor-made exactly to our needs, we can now take proper care of them. Both the volunteers and we praise the system. Everybody sees information clearly and simply in one place so we can focus on what's really important and not on where our Excel spreadsheets are tucked away."
— Damián Koch, Volunteer Coordinator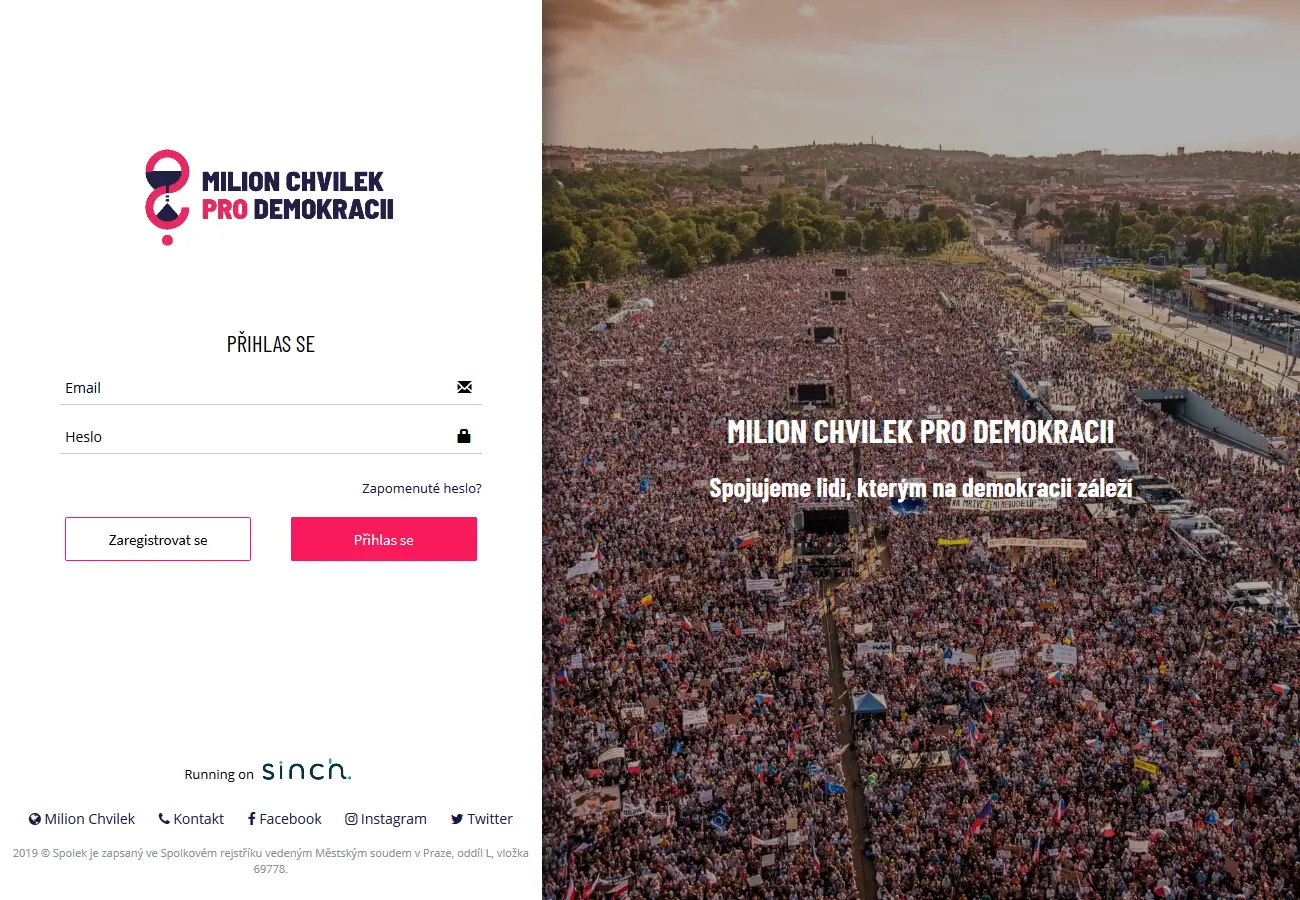 IMBAstaff
No. 1 Polish crewing company
"OnSinch is an ideal tool to support the key activities of the company. A transparent and intuitive platform for communication among agency, employees and clients. In addition, very fast customer service and openness for feedback!"
— Patryk Stencel, Key Account Manager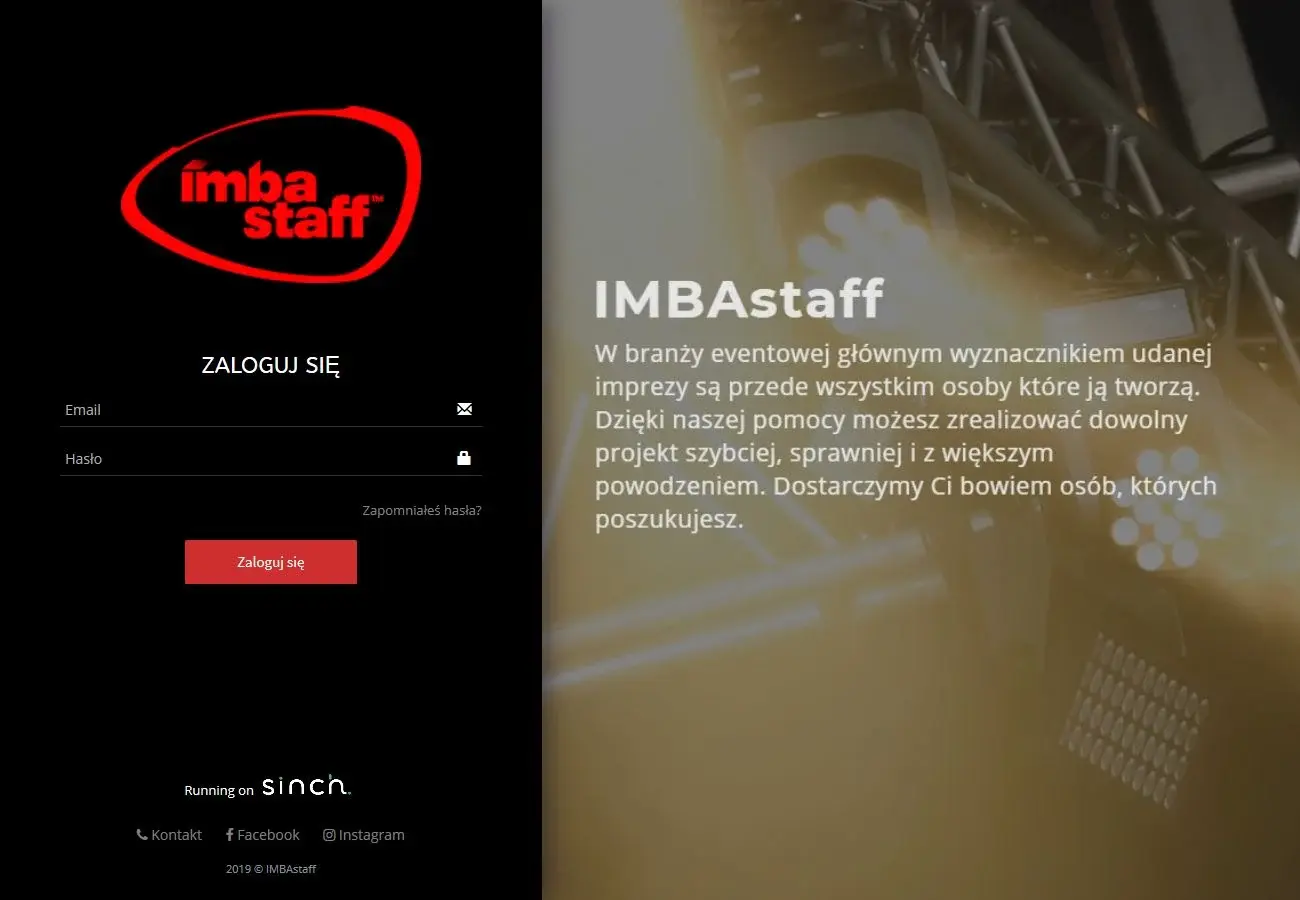 Jobty
Connecting free work opportunities with people seeking for jobs
"Thanks to the OnSinch application, we only have one database for managing our 800 employees, with one click we know everything about the fulfillment of our orders and information about employees, we generate reports, the administration has been halved and thus labor costs have been reduced. Recruiting with OnSinch is now much easier and most importantly more fun."
— Ing. Kateřina Vápeníková, executive director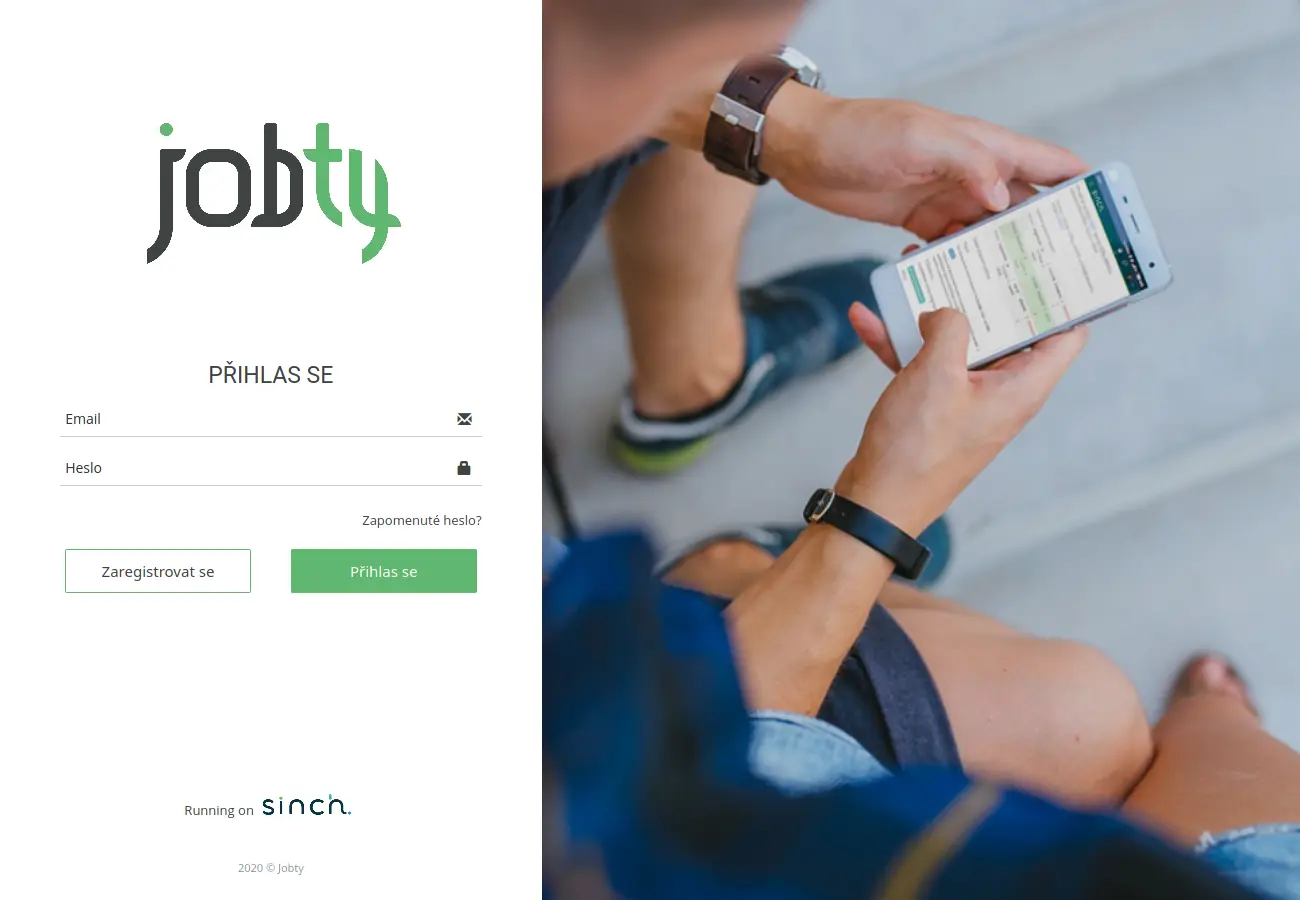 Viganotti Events
Outstanding event agency in Milan
"Thanks to the OnSinch application, we can manage much more events and staff. We can communicate with them, modify shifts and they are always aware of their job. No more excel files, no more extra work. It's easy to use, and we recommend it!"
— Marina Viganotti, Event manager & Team coordinator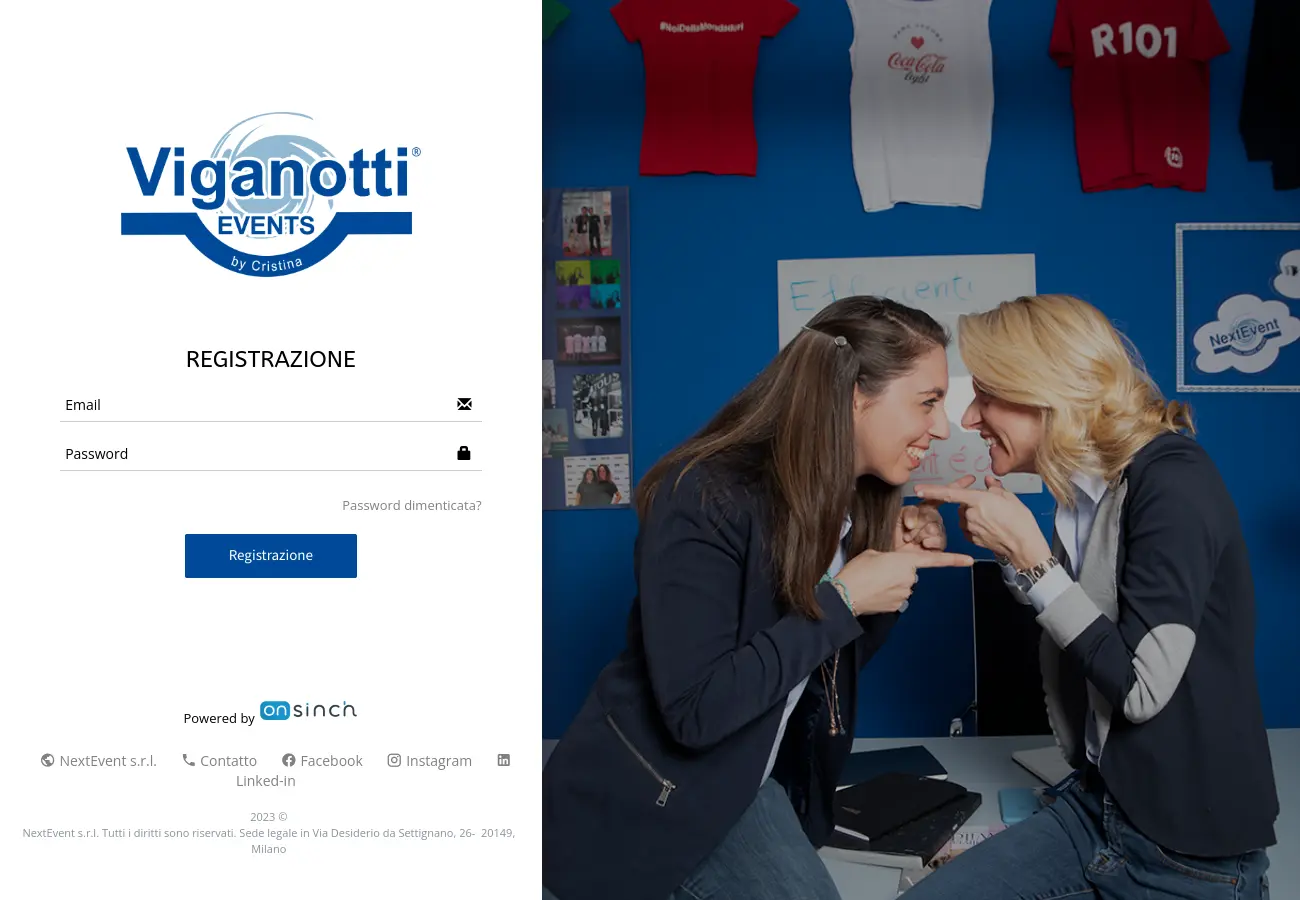 Prague City Tourism
The official destination management organisation of Prague
"We've organized guided tours since 1958, and there are just more and more events to arrange. OnSinch makes organizing our guides so much easier! Take an official guided tour through the most famous locations in the historical centre with an official Prague guide - every day from the Old Town Hall."
— Ing. David Kocánek, Content Manager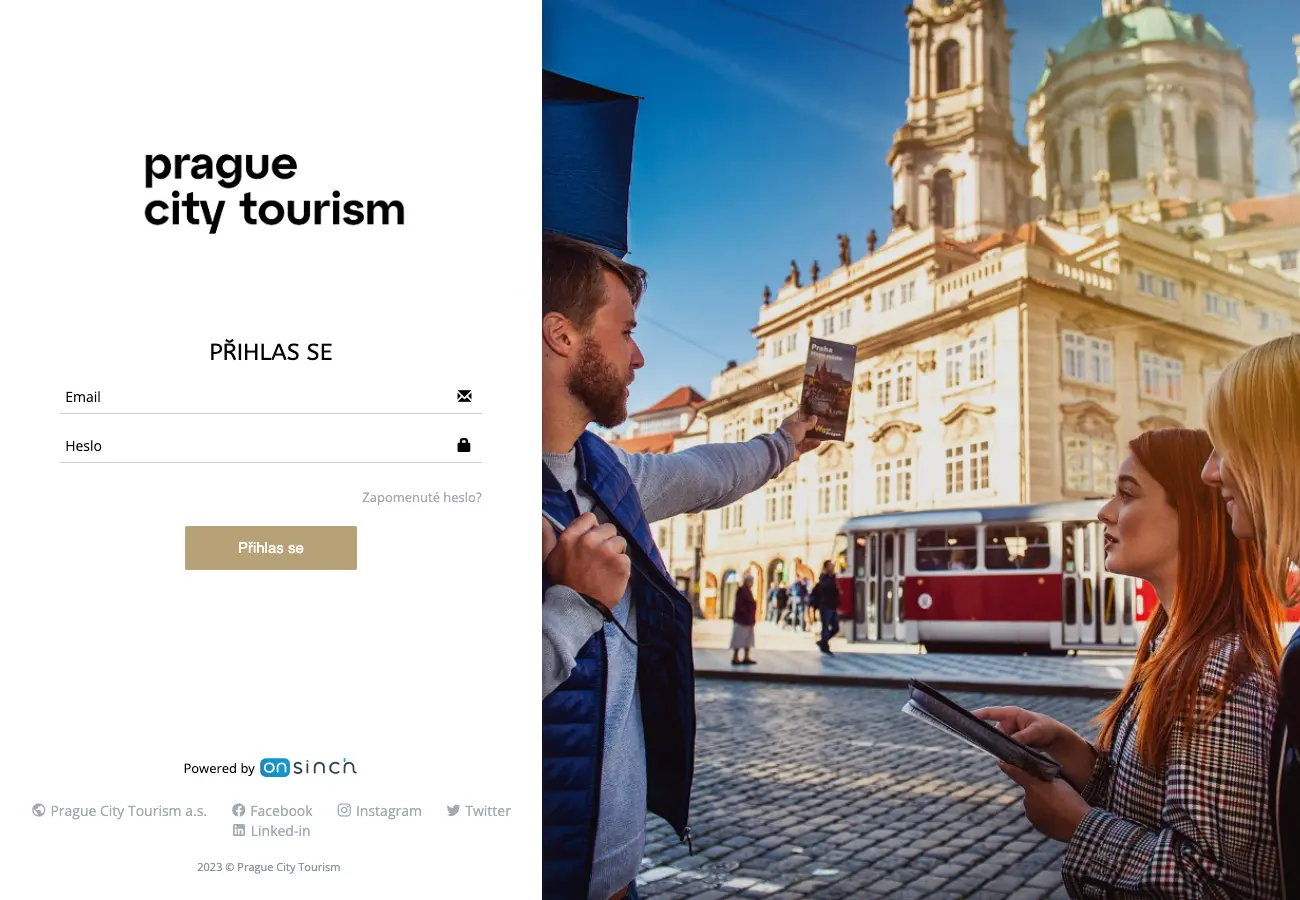 Hellostaff
Top Portuguese agents, hostesses and promoters agency
"Since OnSinch entered our lives, all of our processes have become much faster allowing us to work even more remotely. In addition, our relationship with hosts has become very professional. They can always consult on all the events available and know the amounts to be received, etc.
There isn't a day that I don't use OnSinch in my daily professional life."
— Ana Nobre, Partner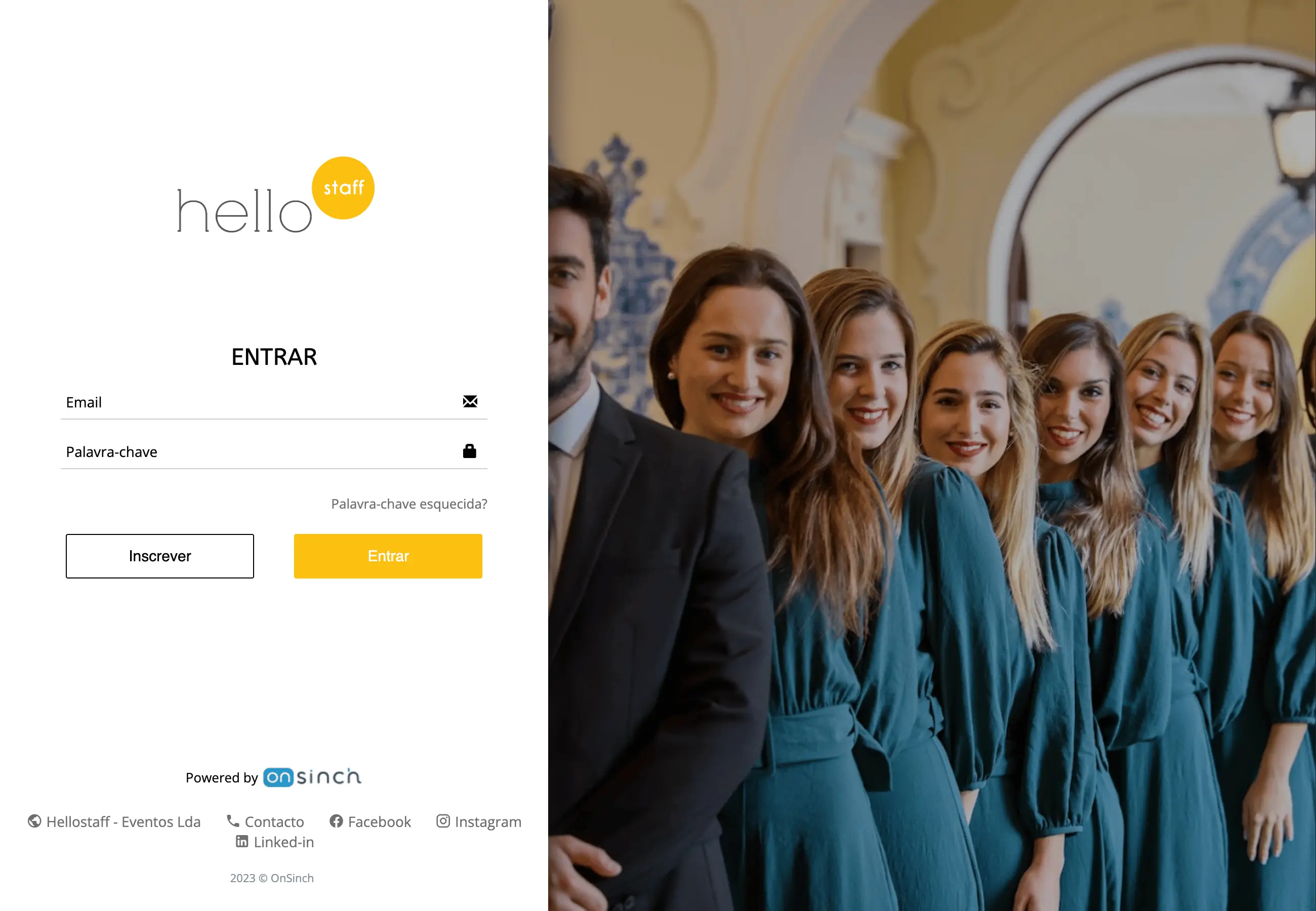 Práce nás všech
Leading Czech location managers and film set crew
"OnSinch has transformed how we navigate the demands of the film industry. By harnessing the app's advanced API capabilities, our location managers and film crew are coordinated through a highly efficient and interconnected workflow. In the dynamic realm of filmmaking, preparedness is paramount, and the OnSinch app has become our go-to solution for seamless coordination. It's a true asset that has elevated our production processes to a whole new level!"
— Robert Mehrle, Founder & CEO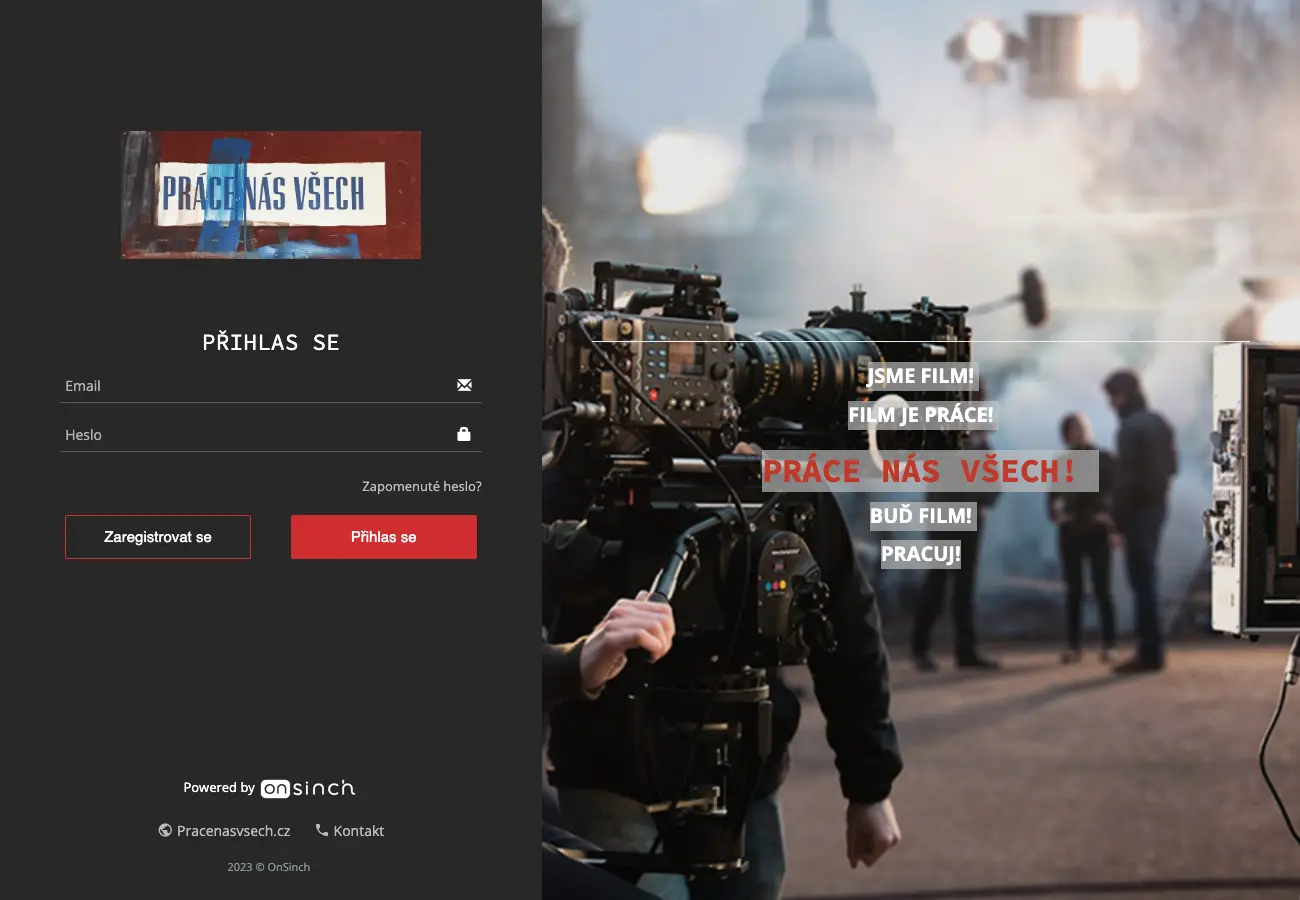 Hundred Strong
Recognised leaders in onsite event support and logistics across the UK and beyond.
"All the tricky computer tasks we used to find challenging are no longer a thought due to the OnSinch system which covers all the bases for us. The system has been vital to our growth and everyone involved with Hundred Strong acknowledges it's importance to our success."
— Bob Tumilty, Director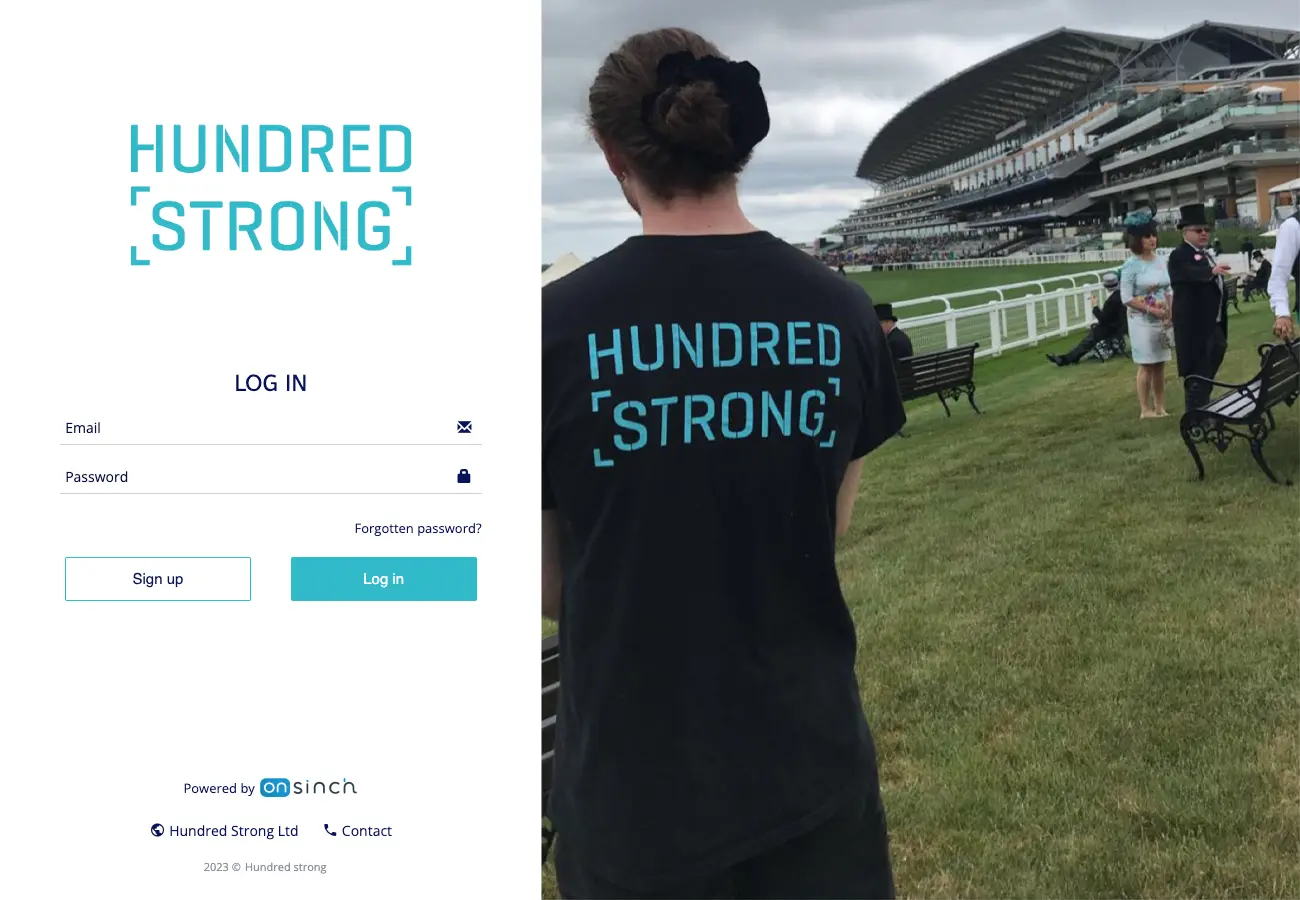 Rockbuddies
Czech high-altitude freelancers deployed in Austria
"As of 2019, Rock Buddies s.r.o. coordinates over 50 specialized workers who carry out avalanche barrier construction and slope rehabilitation mainly in the Austrian Alps. Organizationally, this work is full of changes and thanks to the OnSinch app, which is always with me everywhere, I can quickly and easily handle everything I need. As the company expands every year, I still have plenty of time to get out into the field and be where I need to be!"
— Jiří Talpan, Founder & CEO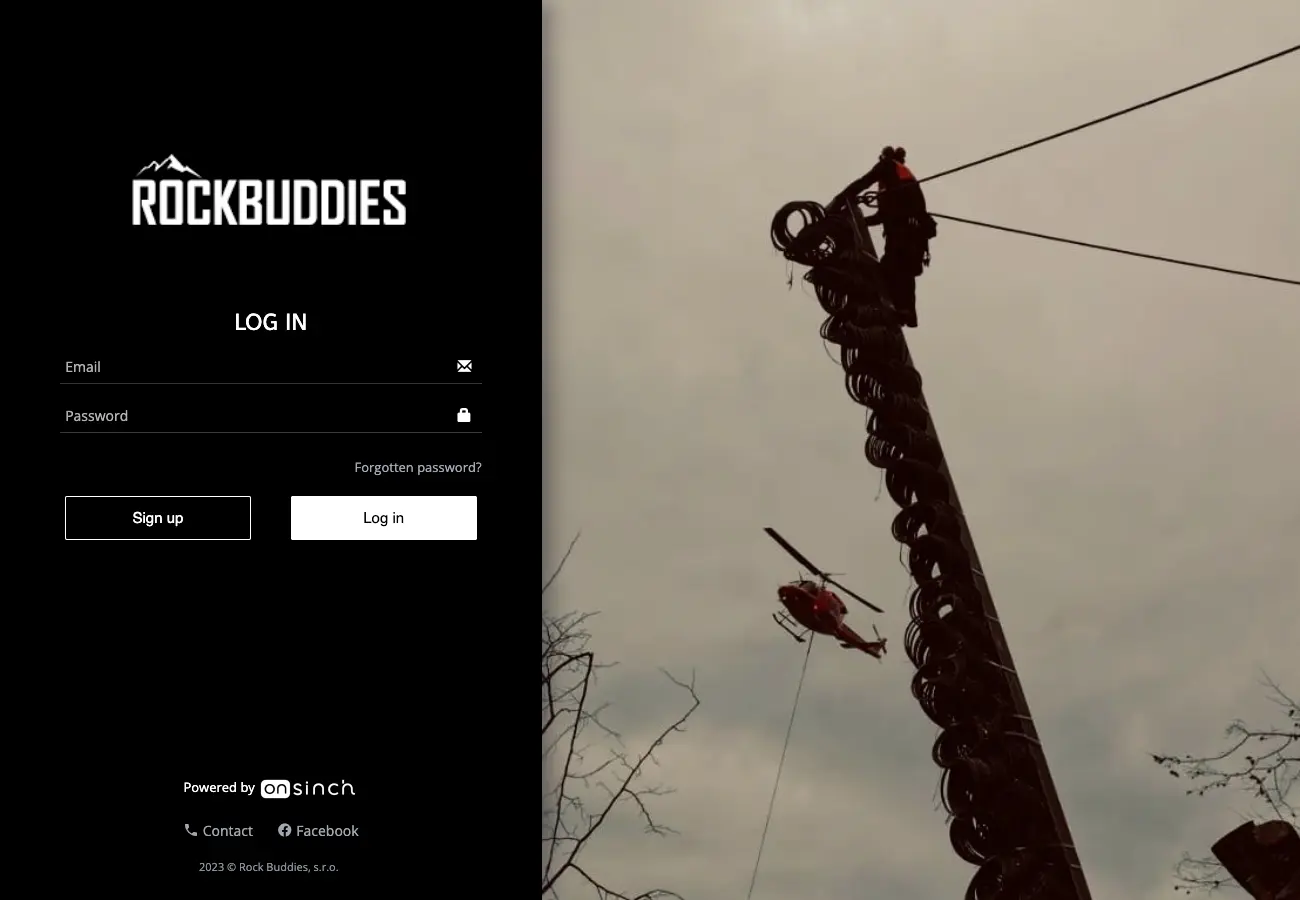 Eventcare
All-round event-production company based in Amsterdam
"At Eventcare, we take pride in our 360-degree approach to event production. We're driven by a passion to elevate the event experience and make a meaningful impact in the music, art, business-to-business, and cultural industries worldwide. With cutting-edge technology like the OnSinch app, we've transformed our event production process and enhanced collaboration and efficiency. OnSinch has become an indispensable asset for our team!"
— Merel Kuilder, Manager Crew & Planning
10,000+
Yearly work hours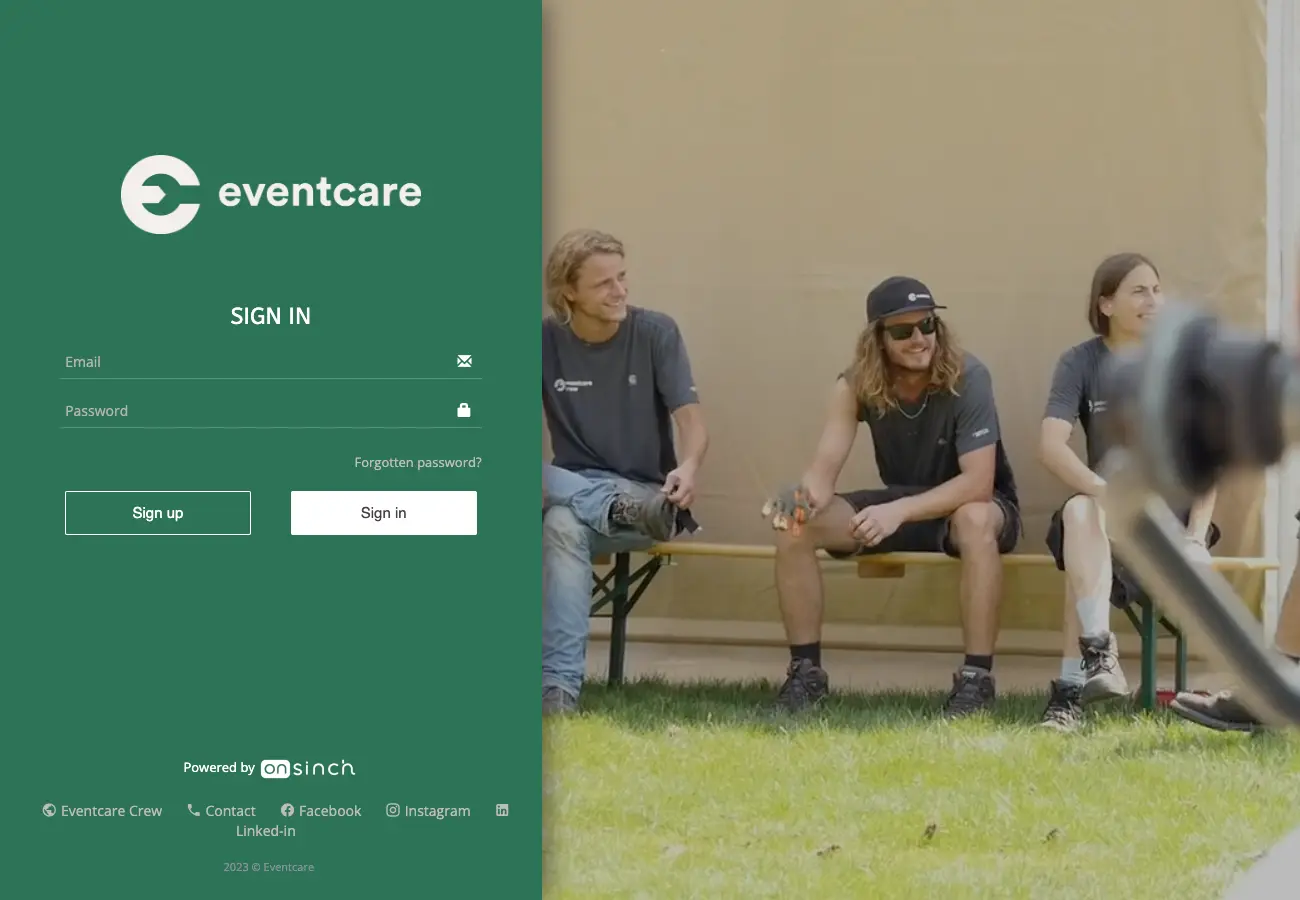 Prague Pride
An NGO creating a respectful and safe environment where LGBT+ people can be themselves in the Czech republic. Organizer of Prague Pride Festival.
"This year, 280 people signed up as volunteers. It was quite a difference both by feeling as well as having more shifts offered and filled. A big thank you to David and other OnSinch colleagues for sharing our call for volunteers. Not only did your team announce it on your socials they also told us about the option to share all of these activities on Vlna pomoci, the volunteering marketplace. I really appreciated it because, at one point, it was so stressful that we didn't know how we were going to fill all of the shifts. Thankfully, with your help, we did!"
— Miroslav Gyenes, Volunteering Coordinator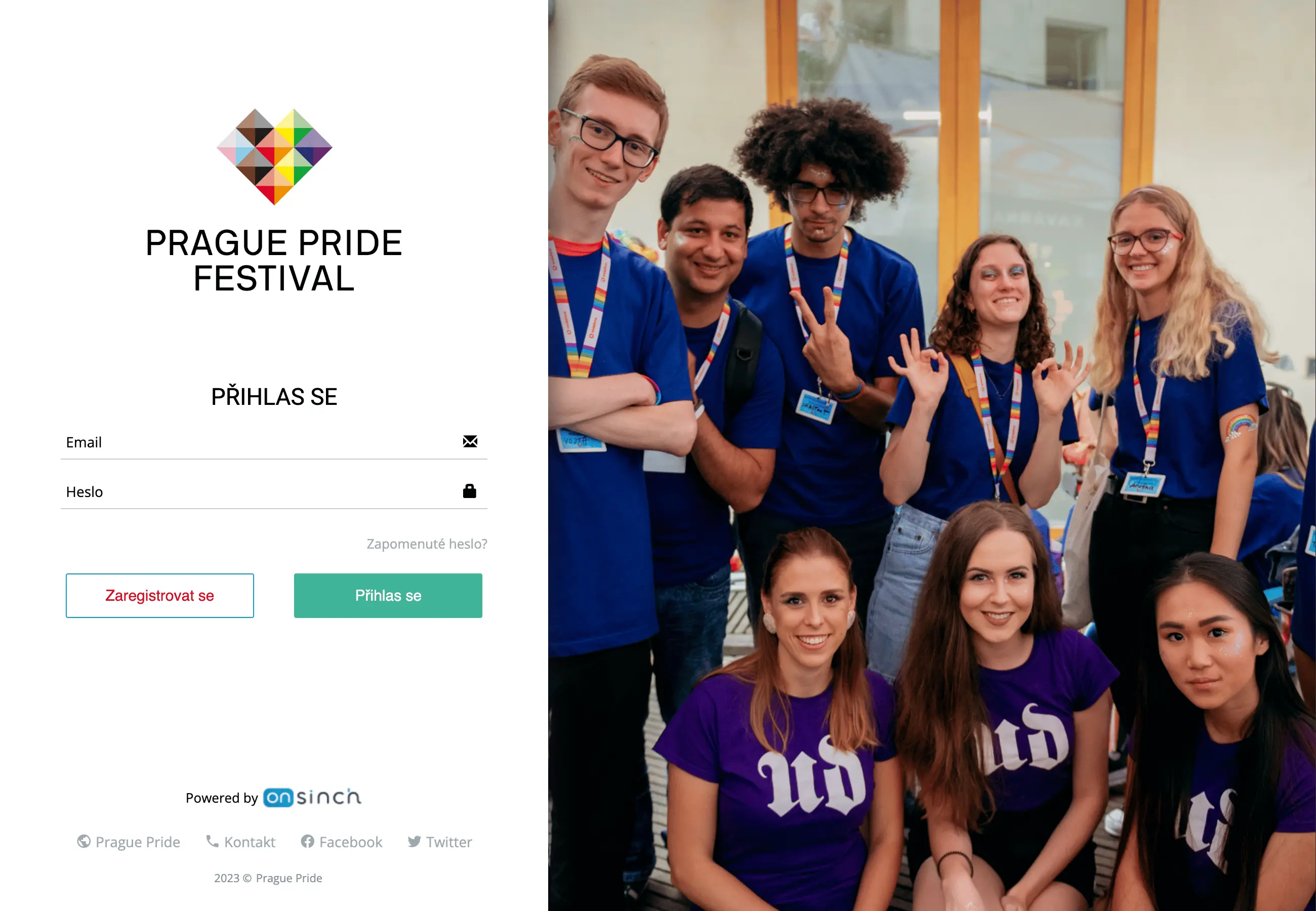 Perfect Catering
Catering unique concepts and combining the deliciousness of Czech and international gastronomy

"The whole OnSinch team is helpful, and their client-focused approach truly stands out. They were able to accommodate our specific needs and we're looking forward to using this amazing app! It's simply a pleasure to be with you. I can only recommend OnSinch!"
— Petra Kubešová, Managing Director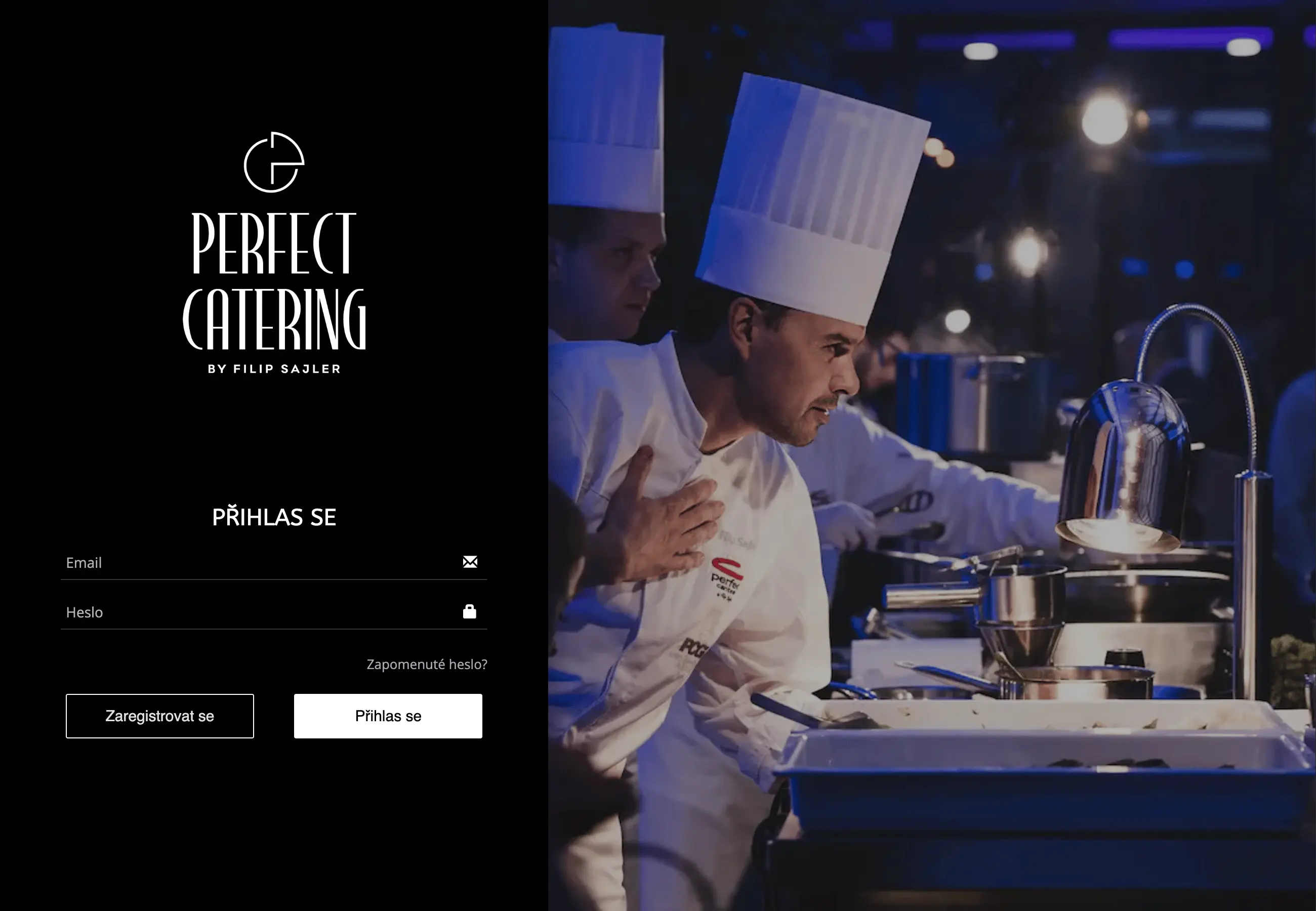 Five Star Events Group
A
Spanish event staff company that provides a personalised and unique service for the ever-changing world of events
"Five Star Events Group has used OnSinch since the beginning of our company and has been very helpful: adding clients, quoting, invoicing, and having better control of our services and crew, for example. Our crew also have their own access and can check their salaries, hours worked and keep their profiles completed. The OnSinch staff is also very helpful and always responds quickly to our requests and needs. We strongly recommend it to any crew company!"
— Laura Heras, National Delegate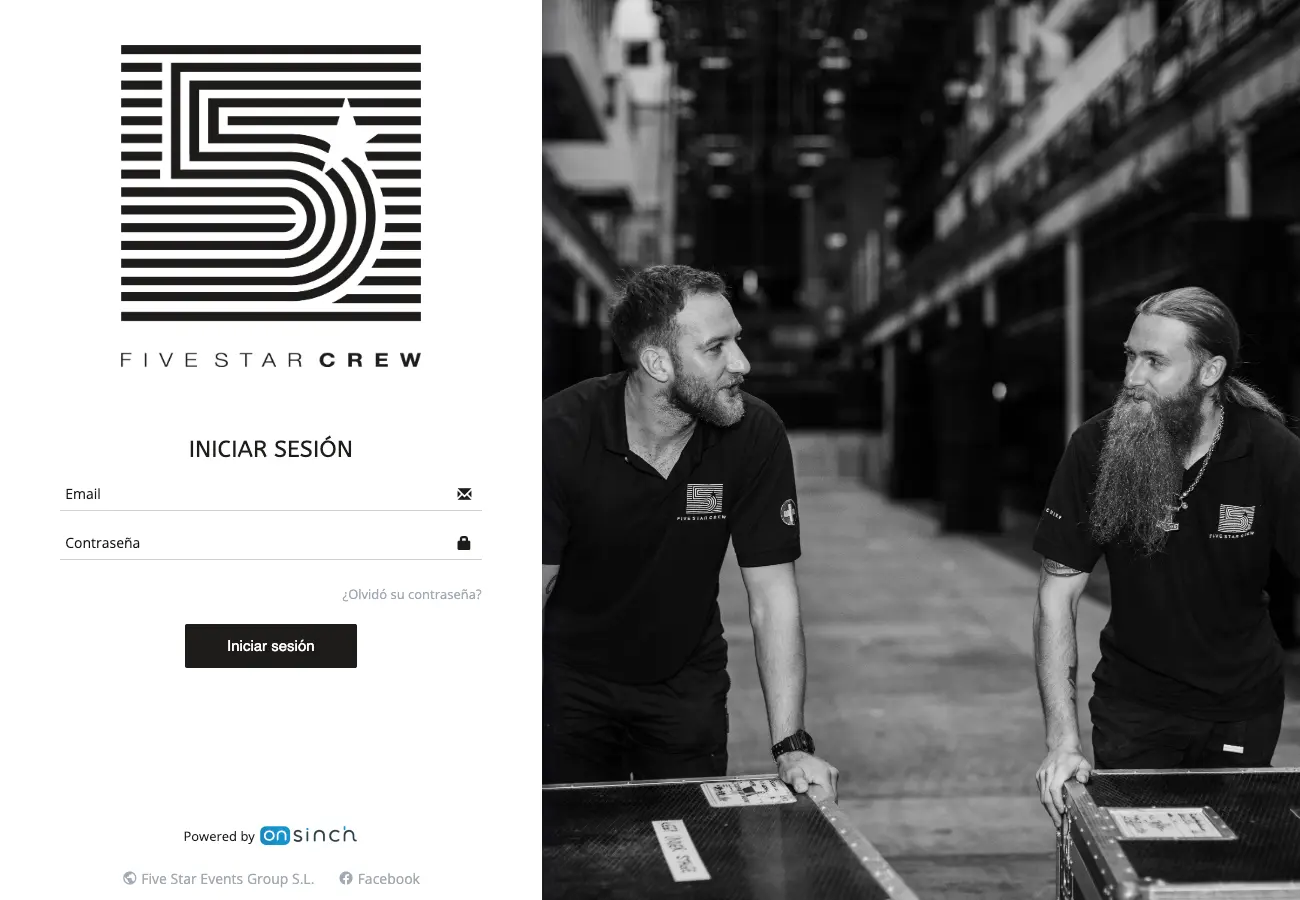 Join Leading Companies in Streamlining Operations with OnSinch!