Worker Portal
Streamline your workflow and increase worker engagement with our Worker Portal. Manage profiles, sign up for jobs, and communicate with ease for better outcomes.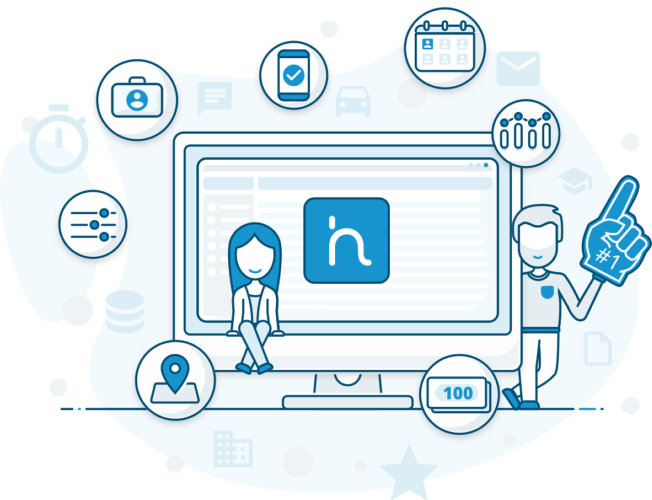 Streamlined Workflow
With the Worker Portal, workers can easily manage their profiles, sign up for jobs, and track their earnings in one convenient location. This saves time and eliminates the need for manual record-keeping.
Increased Engagement
By giving workers control over their job preferences and earnings, the Worker Portal fosters a sense of ownership and engagement. This can lead to higher job satisfaction and better performance on the job.
Improved Communication
The Worker Portal allows for clear and direct communication between workers and employers, reducing the likelihood of misunderstandings or miscommunications. This can lead to smoother operations and better outcomes for all parties involved
Empower Your Workers with OnSinch's User-Friendly Portal
Empower your workforce with Worker Portal. Allow your employees to easily manage their profiles, sign up for jobs, and track their earnings all in one place. Streamline your operations and keep your team engaged with this intuitive platform.
Learn how staff scheduling can boost productivity, satisfaction, and cost savings. Explore tips for effective workforce management.
Uncover employee performance factors and use OnSinch's features to optimize your workforce for success.
Practical tips for effective shift scheduling to create a harmonious workplace. Leverage technology, plan ahead & establish clear communication channels.
Frequently Asked Questions
What is Worker Portal?
Worker Portal is an online platform that connects workers with employers for job opportunities.
Can I update my personal information on OnSinch?
Yes, workers can update their profile on the OnSinch portal.
Is the Worker Portal easy to use?
Yes, the Worker Portal is designed to be user-friendly and intuitive, making it easy for workers to manage their profiles and job preferences.
Can workers access the Worker Portal from their mobile devices?
Yes, the Worker Portal is accessible from any device with an internet connection, including smartphones and tablets.
Popular Workforce Management Features in OnSinch
Request Free Demo with Consultation
Experience OnSinch's potential with a free demo! Schedule a meeting, and our sales representative will guide you through the app, answer your questions, and tailor a demo to fit your needs. Don't wait – book now!
Join over 100,000 users and experience the benefits of OnSinch today!
Save up to 10,000€ on average with OnSinch's powerful features.
Trust OnSinch, with over 50,000 successful projects under our belt.
Explore our flexible pricing options to find the perfect fit for your business.
Get started quickly and easily with OnSinch's seamless implementation process.