Worker Database
Streamline workforce management, optimize hiring, and improve financial planning with our worker database. Easily manage schedules, assign tasks, and make informed decisions for a financially healthy business.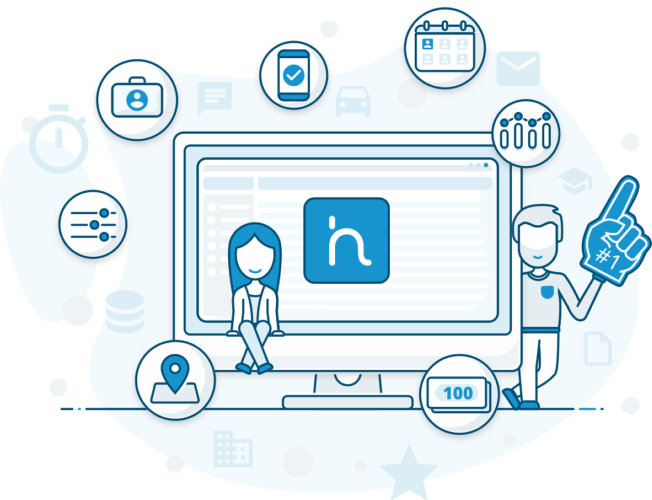 Streamline your Workforce Management
With the worker database, you can easily keep track of all your workers' details in one place, making it easier to manage their schedules, assign tasks, and monitor their progress.
Optimize your Hiring Process
By having a clear overview of your workers' skills and experience, you can quickly identify the best candidates for new job openings, saving you time and money in the recruitment process.
Improve Financial Planning
With access to detailed financial information about your workers, including their salaries, benefits, and expenses, you can make more informed decisions about budgeting and forecasting, ensuring your business stays financially healthy.
Maximize Workforce Efficiency and Financial Planning with Worker Database
Effortlessly manage your workforce with our Worker Database. Keep track of job roles, skills, financial information, and more in one centralized location. Gain a comprehensive view of your team and streamline your operations.
Learn how staff scheduling can boost productivity, satisfaction, and cost savings. Explore tips for effective workforce management.
Uncover employee performance factors and use OnSinch's features to optimize your workforce for success.
Practical tips for effective shift scheduling to create a harmonious workplace. Leverage technology, plan ahead & establish clear communication channels.
Frequently Asked Questions
What is a worker database?
A worker database is a collection of information about employees, including their personal details, job titles, and work history.
How can a worker database benefit my business?
A worker database can help you manage your workforce more efficiently by providing easy access to employee information, tracking performance, and identifying areas for improvement.
Can I customize my worker database to fit my business needs?
Yes, worker database offers customization options to ensure that the database meets the specific needs of your business.
Is a worker database easy to use?
Yes, a good worker database should be user-friendly and intuitive, with clear navigation and easy-to-use features.
Popular Workforce Management Features in OnSinch
Request Free Demo with Consultation
Experience OnSinch's potential with a free demo! Schedule a meeting, and our sales representative will guide you through the app, answer your questions, and tailor a demo to fit your needs. Don't wait – book now!
Join over 100,000 users and experience the benefits of OnSinch today!
Save up to 10,000€ on average with OnSinch's powerful features.
Trust OnSinch, with over 50,000 successful projects under our belt.
Explore our flexible pricing options to find the perfect fit for your business.
Get started quickly and easily with OnSinch's seamless implementation process.