Worker Contracts
Ensure compliance and organization while streamlining contract processes. Save time and reduce legal risks with easy access to worker contracts.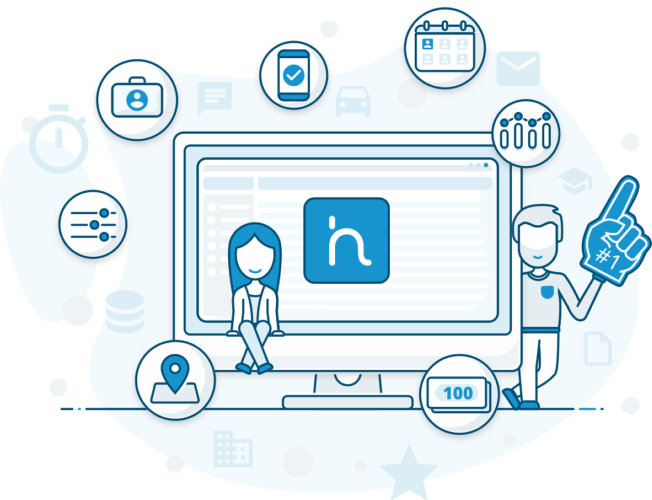 Compliance
Ensure that all contracts are in line with your country's legislation and rules, reducing the risk of legal issues and penalties
Organization
Keep all necessary paperwork in one place, making it easy to access and manage contracts for each worker
Efficiency
Streamline the contract process, saving time and effort by automating the creation, signing, and storing of contracts
Efficient and Compliant Contract Management for Your Workforce
Effortlessly manage employee contracts with our solution. Stay compliant with local laws and regulations by defining various contract types. Keep all necessary paperwork organized and in order for a stress-free HR experience.
Learn how staff scheduling can boost productivity, satisfaction, and cost savings. Explore tips for effective workforce management.
Uncover employee performance factors and use OnSinch's features to optimize your workforce for success.
Practical tips for effective shift scheduling to create a harmonious workplace. Leverage technology, plan ahead & establish clear communication channels.
Frequently Asked Questions
How does Worker Contracts help me keep my paperwork organized?
This product provides a system for storing and categorizing your paperwork, making it easy to find and access when needed. You can also set reminders for important dates such as contract renewals or payment due dates.
Is this product suitable for individuals or businesses?
This product is suitable for both individuals and businesses who need to keep track of important paperwork and contracts.
Can I access my paperwork from multiple devices?
Yes, you can access your paperwork from any device with internet access, as long as you have logged in to your account.
Popular Workforce Management Features in OnSinch
Request Free Demo with Consultation
Experience OnSinch's potential with a free demo! Schedule a meeting, and our sales representative will guide you through the app, answer your questions, and tailor a demo to fit your needs. Don't wait – book now!
Join over 100,000 users and experience the benefits of OnSinch today!
Save up to 10,000€ on average with OnSinch's powerful features.
Trust OnSinch, with over 50,000 successful projects under our belt.
Explore our flexible pricing options to find the perfect fit for your business.
Get started quickly and easily with OnSinch's seamless implementation process.