Rating System
Boost worker reliability, streamline hiring, and encourage accountability with our innovative rating system. Find the most experienced and reliable workers effortlessly.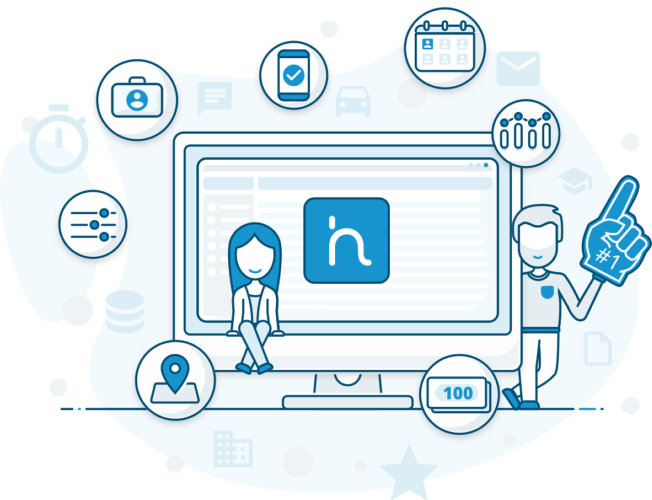 Boost Worker Reliability
A rating system incentivizes workers to attend shifts on time and follow rules, leading to a more reliable workforce.
Streamline Hiring Process
With a rating system in place, employers can quickly and easily identify the most experienced and reliable workers, saving time and resources in the hiring process.
Encourage Accountability
By tying wages and job opportunities to ratings, workers are motivated to take their responsibilities seriously and maintain a high level of accountability.
Enhance Your Workforce with a Reliable and Accountable Rating System
Our rating system is a powerful tool that measures a worker's reliability and experience on a scale of 0-100. This rating is a key factor in determining wages and eligibility for work. Workers earn points by showing up on time and following rules, while breaking rules can result in a loss of points. Trust, accountability, and fairness are at the heart of our rating system.
Learn how staff scheduling can boost productivity, satisfaction, and cost savings. Explore tips for effective workforce management.
Uncover employee performance factors and use OnSinch's features to optimize your workforce for success.
Practical tips for effective shift scheduling to create a harmonious workplace. Leverage technology, plan ahead & establish clear communication channels.
Frequently Asked Questions
What is a rating system?
A rating system is a method of evaluating or ranking something based on a set of criteria or standards.
How does a rating system work?
A rating system typically involves assigning a numerical value or score to a product or service based on feedback from users or experts.
Why is a rating system important?
A rating system can helps to make informed decisions by provide valuable feedback to workers.
What are the benefits of a rating system?
A rating system can boost worker reliability, streamline the hiring process, and encourage accountability.
Popular Workforce Management Features in OnSinch
Request Free Demo with Consultation
Experience OnSinch's potential with a free demo! Schedule a meeting, and our sales representative will guide you through the app, answer your questions, and tailor a demo to fit your needs. Don't wait – book now!
Join over 100,000 users and experience the benefits of OnSinch today!
Save up to 10,000€ on average with OnSinch's powerful features.
Trust OnSinch, with over 50,000 successful projects under our belt.
Explore our flexible pricing options to find the perfect fit for your business.
Get started quickly and easily with OnSinch's seamless implementation process.