Hiring Referral System
Boost your hiring success, save time and money, and increase employee engagement with a powerful hiring referral system. Find high-quality candidates faster!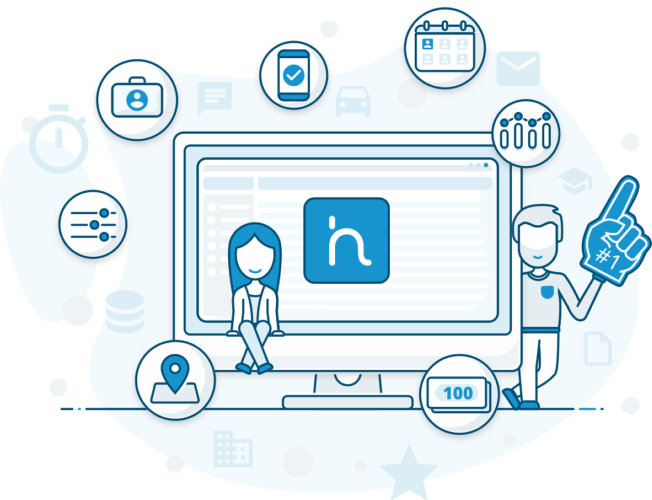 Professional Presentation
By leveraging a hiring referral system, you can tap into the power of your existing workforce to find new talent. This can help you fill open positions faster and with higher-quality candidates.
Save Time and Money
Traditional hiring methods can be time-consuming and expensive. With a referral system, you can reduce your recruiting costs and save time by letting your employees do the heavy lifting.
Increase Employee Engagement
When you involve your employees in the hiring process, you show them that you value their input and trust their judgment. This can lead to higher levels of engagement and job satisfaction, which can translate into better performance and retention.
Maximize Your Hiring Success with a Referral System
Boost your staffing efforts with our hiring referral program. Empower your team to invite qualified candidates and earn rewards for successful hires. Keep your workforce strong and thriving with our proven system.
Learn how staff scheduling can boost productivity, satisfaction, and cost savings. Explore tips for effective workforce management.
Uncover employee performance factors and use OnSinch's features to optimize your workforce for success.
Practical tips for effective shift scheduling to create a harmonious workplace. Leverage technology, plan ahead & establish clear communication channels.
Frequently Asked Questions
How does the hiring referral system work?
The hiring referral system allows your current employees to refer potential candidates for open positions within your company. If the referred candidate is hired and successfully completes a certain amount of jobs, the referring employee is rewarded.
What are the benefits of using a hiring referral system?
Using a hiring referral system can boost your hiring success, save time and money, and increase employee engagement.
How can I ensure that my employees are referring qualified candidates?
You can set specific criteria for the types of candidates you are looking for and communicate this to your employees. You can also provide training or resources to help them identify and refer qualified candidates.
How can a hiring referral system help me find higher-quality candidates?
By tapping into your existing workforce, you can find candidates who are already familiar with your company culture and values. This can lead to higher-quality candidates who are a better fit for your organization.
Popular Workforce Management Features in OnSinch
Request Free Demo with Consultation
Experience OnSinch's potential with a free demo! Schedule a meeting, and our sales representative will guide you through the app, answer your questions, and tailor a demo to fit your needs. Don't wait – book now!
Join over 100,000 users and experience the benefits of OnSinch today!
Save up to 10,000€ on average with OnSinch's powerful features.
Trust OnSinch, with over 50,000 successful projects under our belt.
Explore our flexible pricing options to find the perfect fit for your business.
Get started quickly and easily with OnSinch's seamless implementation process.