Applicants
Effortlessly manage shift sign-ups with our streamlined shift management tool. Assign the right people to the right shifts, boost engagement, and improve communication.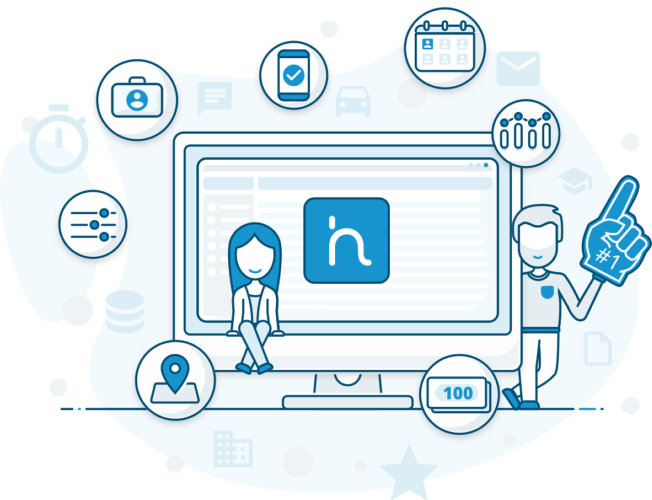 Streamlined Shift Management
With the Applicants feature, administrators can easily manage shift sign-ups by only approving workers who meet the necessary qualifications. This ensures that the right people are assigned to the right shifts, minimizing scheduling errors and maximizing productivity.
Increased Worker Engagement
By allowing workers to express interest in shifts before being approved, the Applicants feature encourages greater engagement and participation. Workers feel more invested in the scheduling process and are more likely to show up for their assigned shifts.
Improved Communication
The Applicants feature includes built-in communication tools that allow administrators to easily communicate with workers who have expressed interest in a shift. This helps to ensure that everyone is on the same page and that any questions or concerns are addressed in a timely manner.
Efficient Shift Management with Worker Approval System
Introducing "Applicants" - a unique way for workers to express interest in a shift without direct sign-up. The administrator has the final say in approving worker sign-ups, ensuring a streamlined and efficient process. Say goodbye to scheduling headaches and hello to a more organized workforce.
Learn how staff scheduling can boost productivity, satisfaction, and cost savings. Explore tips for effective workforce management.
Uncover employee performance factors and use OnSinch's features to optimize your workforce for success.
Practical tips for effective shift scheduling to create a harmonious workplace. Leverage technology, plan ahead & establish clear communication channels.
Frequently Asked Questions
What is Applicants?
Applicants is a tool that helps businesses streamline their hiring process by providing a centralized location to manage job postings, applications, and candidate communications.
Can I access Applicants from my mobile device?
Yes, Applicants is mobile-friendly and can be accessed from any device with an internet connection. You can manage your hiring process on-the-go, whether you're at the office or on the road.
How long does it take for the administrator to approve my sign-up?
The approval process varies depending on the administrator's availability.
Popular Workforce Management Features in OnSinch
Request Free Demo with Consultation
Experience OnSinch's potential with a free demo! Schedule a meeting, and our sales representative will guide you through the app, answer your questions, and tailor a demo to fit your needs. Don't wait – book now!
Join over 100,000 users and experience the benefits of OnSinch today!
Save up to 10,000€ on average with OnSinch's powerful features.
Trust OnSinch, with over 50,000 successful projects under our belt.
Explore our flexible pricing options to find the perfect fit for your business.
Get started quickly and easily with OnSinch's seamless implementation process.