Reimbursements
Streamline expense management and boost employee satisfaction with our easy-to-use reimbursement solution. Increase transparency and reduce fraud risk.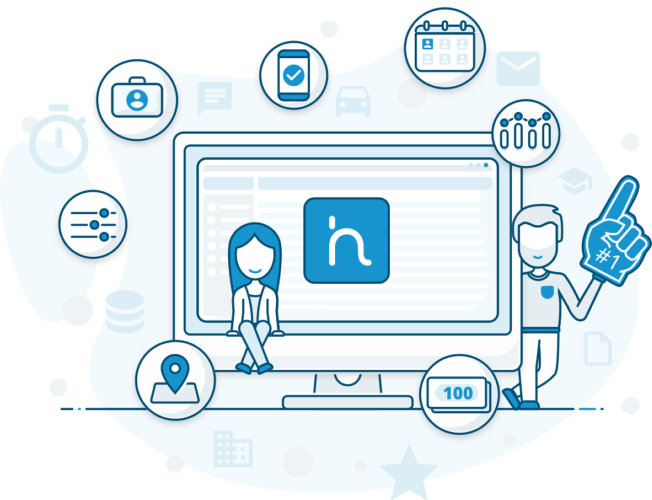 Streamlined Expense Management
With the Reimbursements feature, workers can easily submit reimbursement requests for work-related expenses, reducing the time and effort required for manual expense management.
Increased Transparency
The feature provides a clear and transparent process for expense reimbursement, ensuring that workers are reimbursed for legitimate expenses and reducing the risk of fraud or errors.
Improved Employee Satisfaction
By providing a simple and efficient way to claim expenses, the Reimbursements feature can help boost employee satisfaction and morale, leading to a more productive and engaged workforce.
Effortless Expense Management with Reimbursements
Say goodbye to the hassle of tracking work expenses! Our platform allows workers to easily apply for reimbursement of expenses like transport, meals, and materials. Keep your team happy and productive by simplifying the process with our intuitive solution.
Learn how staff scheduling can boost productivity, satisfaction, and cost savings. Explore tips for effective workforce management.
Uncover employee performance factors and use OnSinch's features to optimize your workforce for success.
Practical tips for effective shift scheduling to create a harmonious workplace. Leverage technology, plan ahead & establish clear communication channels.
Frequently Asked Questions
How does the reimbursement process work?
Workers can submit reimbursement requests for work-related expenses, which are then reviewed and approved by the relevant authority before being reimbursed.
What types of expenses can be reimbursed?
Workers can apply for reimbursement of expenses such as transport, equiptment, or purchased materials that are directly related to their work.
How can I send invoices to my clients with this product?
With just one click, you can generate and send invoices to your clients directly from OnSinch.
Popular Finance Features in OnSinch
Request Free Demo with Consultation
Experience OnSinch's potential with a free demo! Schedule a meeting, and our sales representative will guide you through the app, answer your questions, and tailor a demo to fit your needs. Don't wait – book now!
Join over 100,000 users and experience the benefits of OnSinch today!
Save up to 10,000€ on average with OnSinch's powerful features.
Trust OnSinch, with over 50,000 successful projects under our belt.
Explore our flexible pricing options to find the perfect fit for your business.
Get started quickly and easily with OnSinch's seamless implementation process.