Newsletters
Boost engagement, save time, and increase sales with our easy-to-use newsletter feature. Keep clients informed and loyal while promoting your brand.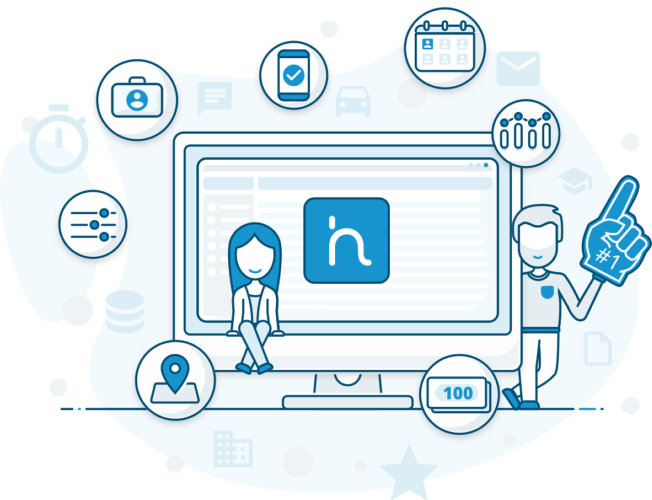 Boost Engagement
Keep your workers and clients engaged with your brand by sending them regular newsletters that are informative, engaging, and relevant to their interests. This will help you build stronger relationships with them and increase their loyalty to your business.
Save Time
With our newsletter feature, you can easily create and send newsletters in just a few clicks, saving you time and effort. You can also automate the process by scheduling your newsletters to be sent at specific times, so you don't have to worry about manually sending them every time.
Increase Sales
Newsletters are a powerful marketing tool that can help you increase sales by promoting your products and services to your clients.
Maximize Engagement, Efficiency, and Revenue with Newsletters
Stay connected with your team and clients by effortlessly creating and sending newsletters. Keep everyone informed and engaged with the latest updates, news, and promotions. Boost productivity and build stronger relationships with our easy-to-use newsletter solution.
Learn how staff scheduling can boost productivity, satisfaction, and cost savings. Explore tips for effective workforce management.
Uncover employee performance factors and use OnSinch's features to optimize your workforce for success.
Practical tips for effective shift scheduling to create a harmonious workplace. Leverage technology, plan ahead & establish clear communication channels.
Frequently Asked Questions
What is a newsletter?
A newsletter is a regular email communication sent to a group of subscribers, containing updates, news, and information about a particular topic or brand.
Is it easy to create newsletters with OnSinch?
Yes, OnSinch offers a user-friendly interface that makes it easy to create professional-looking newsletters without any technical skills.
How often should I send newsletters?
he frequency of your newsletters depends on your business and audience. Generally, it's recommended to send newsletters at least once a month, but you can also send them weekly or bi-weekly if you have enough content to share.
Popular Communication Features in OnSinch
Request Free Demo with Consultation
Experience OnSinch's potential with a free demo! Schedule a meeting, and our sales representative will guide you through the app, answer your questions, and tailor a demo to fit your needs. Don't wait – book now!
Join over 100,000 users and experience the benefits of OnSinch today!
Save up to 10,000€ on average with OnSinch's powerful features.
Trust OnSinch, with over 50,000 successful projects under our belt.
Explore our flexible pricing options to find the perfect fit for your business.
Get started quickly and easily with OnSinch's seamless implementation process.