Content Management System (CMS)
Streamline communication, boost productivity, and improve compliance with our CMS. Keep your employees informed and up-to-date easily.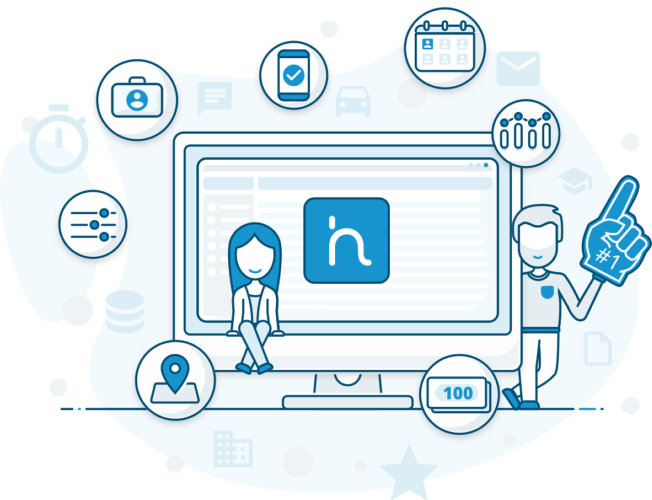 Streamline Communication
With a CMS, you can easily provide your employees with important information and documents, making it easier for them to stay informed and up-to-date. This can help to streamline communication and ensure that everyone is on the same page.
Boost Productivity
By providing your workers with easy access to the information they need, a CMS can help to boost productivity. With less time spent searching for information, employees can focus on their work and get more done in less time.
Improve Compliance
A CMS can also help to improve compliance by ensuring that all employees have access to important company rules, health and safety guidelines, and other critical information. This can help to reduce the risk of accidents, errors, and other compliance issues.
Enhance Workplace Efficiency with Streamlined Communication and Improved Support
Effortlessly manage and share vital information with your team using our CMS. Keep your workers informed with articles, documents, and company guidelines. Create a comprehensive help section or publish health and safety protocols. Whatever your needs, our CMS has got you covered.
Learn how staff scheduling can boost productivity, satisfaction, and cost savings. Explore tips for effective workforce management.
Uncover employee performance factors and use OnSinch's features to optimize your workforce for success.
Practical tips for effective shift scheduling to create a harmonious workplace. Leverage technology, plan ahead & establish clear communication channels.
Frequently Asked Questions
What is CMS and how can it benefit my company?
CMS stands for Content Management System, which is a platform that allows you to easily create, manage, and publish digital content. By using a CMS, you can provide your workers with important information, articles, and documents at their fingertips, making it easier for them to stay informed and productive.
Can I customize the content that my workers have access to?
Yes, with a CMS, you have full control over the content that is published and who has access to it. You can create custom pages, upload documents, and even create interactive training modules to ensure that your workers have the information they need to do their jobs effectively.
How can a CMS help me ensure that my workers are following company rules and regulations?
By publishing your company rules and policies through a CMS, you can ensure that they are easily accessible to all of your workers. You can also use the platform to track who has read and acknowledged the rules, making it easier to enforce compliance.
Can I use a CMS to promote health and safety in the workplace?
Absolutely. By publishing health and safety guidelines, training materials, and other resources through a CMS, you can help ensure that your workers are aware of the risks and how to mitigate them. This can help prevent accidents and injuries, and create a safer workplace for everyone.
Is the CMS difficult to use?
Not at all. Most our CMS platform is designed to be user-friendly and intuitive, even for people with no technical expertise. With a little bit of training, you can easily create and publish content, manage user access, and track engagement metrics to ensure that your workers are getting the information they need.
Popular Communication Features in OnSinch
Request Free Demo with Consultation
Experience OnSinch's potential with a free demo! Schedule a meeting, and our sales representative will guide you through the app, answer your questions, and tailor a demo to fit your needs. Don't wait – book now!
Join over 100,000 users and experience the benefits of OnSinch today!
Save up to 10,000€ on average with OnSinch's powerful features.
Trust OnSinch, with over 50,000 successful projects under our belt.
Explore our flexible pricing options to find the perfect fit for your business.
Get started quickly and easily with OnSinch's seamless implementation process.