Customizable Company Attributes
Organize clients your way with customizable attributes. Tailor communication and automate processes for a streamlined workflow. Find what you need faster.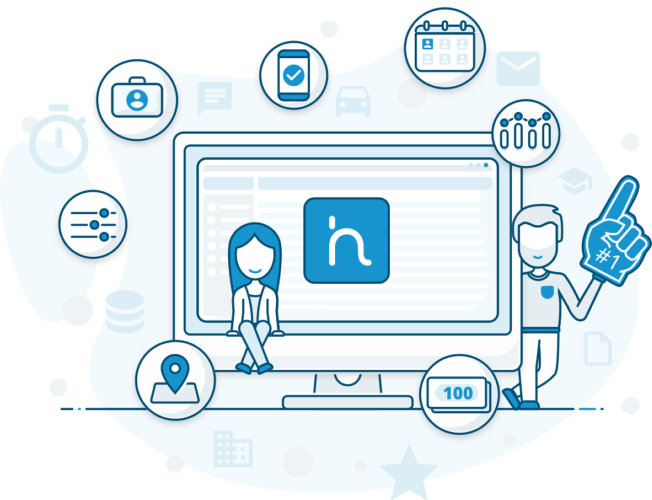 Enhanced Organization
Customizable company attributes allow you to categorize your clients in a way that makes sense for your business. This means you can easily sort and filter your client list based on specific attributes, making it easier to find the information you need quickly.
Improved Communication
With customizable company attributes, you can create attributes that reflect the unique needs of your business. This means you can tailor your communication with clients based on their specific attributes, ensuring that you're providing them with the right information at the right time.
Streamlined Workflow
By creating custom attributes, you can automate certain processes within your business. For example, you can set up automated emails to be sent to clients with specific attributes, or you can create custom reports that provide insights into specific groups of clients. This can help you save time and streamline your workflow, allowing you to focus on other important tasks.
Maximizing Efficiency and Communication with Customizable Company Attributes
Easily categorize your clients with customizable company attributes. Create and assign unique attributes to better organize your client data and streamline your workflow.
Learn how staff scheduling can boost productivity, satisfaction, and cost savings. Explore tips for effective workforce management.
Uncover employee performance factors and use OnSinch's features to optimize your workforce for success.
Practical tips for effective shift scheduling to create a harmonious workplace. Leverage technology, plan ahead & establish clear communication channels.
Frequently Asked Questions
What are customizable company attributes?
Customizable company attributes are a way to categorize your clients based on specific criteria that you define.
How do customizable company attributes benefit my business?
Customizable company attributes can enhance organization, improve communication, and streamline workflow within your business.
Do I need any technical skills to use customizable company attributes?
No, customizable company attributes are designed to be user-friendly and easy to set up without any technical skills.
Can I change or delete attributes once they are created?
Yes, you can edit or delete attributes at any time to ensure that your client list stays up-to-date and relevant to your business needs.
Popular Client Management Features in OnSinch
Request Free Demo with Consultation
Experience OnSinch's potential with a free demo! Schedule a meeting, and our sales representative will guide you through the app, answer your questions, and tailor a demo to fit your needs. Don't wait – book now!
Join over 100,000 users and experience the benefits of OnSinch today!
Save up to 10,000€ on average with OnSinch's powerful features.
Trust OnSinch, with over 50,000 successful projects under our belt.
Explore our flexible pricing options to find the perfect fit for your business.
Get started quickly and easily with OnSinch's seamless implementation process.