Explore OnSinch Free for Up to 31 Days
Easy start, zero payment details needed, 24/7 support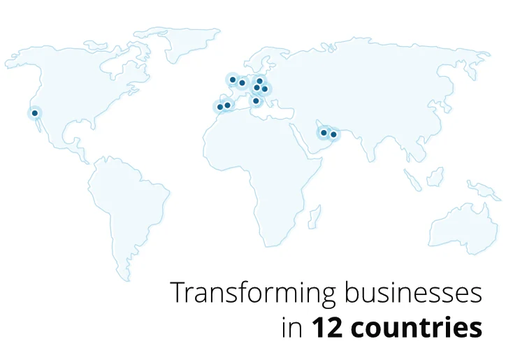 Flat monthly or simple and fair pay-as-you-go ?
Flexible Plan
Flat Monthly

€5.50
per user
starting from €200 /mo
Customisable solution for your organisation
Flexible pricing, pay for only what you need
Great for growing businesses
---
Custom Administrators

Unlimited active staff

Unlimited projects

Limited Work Hours

Email support

24/7 app monitoring
12 Languages
English, French, Spanish, Dutch, Portuguese, Italian, Polish, German, Czech, Slovak and more.
Mobile Friendly
OnSinch is designed as a Progressive Web App. Staff have access from any device.
Safe and Secured
Your data accessible anytime, anyplace, continuously backed up and securely encrypted.
No Obligations
Total control, zero obligations - contract length based on your needs.
Can I try OnSinch for Free?
Yes, you can try OnSinch for free with our limited-time demo. This allows you to explore the full range of features and see how OnSinch can benefit your organization.
Can I pay for a full year in advance?
Absolutely. We offer a 10% discount on annual payments. This is a great way to save while enjoying all the benefits of OnSinch.
Is there a minimum monthly spend?
OnSinch is designed to be flexible for businesses of all sizes. There is a minimum monthly spend of $200. Different plans are tailored to suit the varying needs of small to large organizations.
Is my data secure?
Data security is our top priority. We employ robust encryption, regular security audits, and comply with GDPR and other data protection regulations to ensure your data is secure and confidential.


Are there any discounts for NGOs?
OnSinch is committed to supporting Charities, Not For Profits, and Community organizations. We offer pricing tiers tailored to their specific needs if they meet our criteria. Visit our pricing for non-profits page for more information.
Explore OnSinch with a Free, No-Commitment Demo – Tailor Your Plan Starting at €200