Your Backstage Pass to Flawless Event Execution
Hosts/Hostesses | Models | Promoters | Performers | Brand Ambassadors | Cast Members | Activity Coordinators
5-minute hostessing showcase
Watch our short product tour focused on hostessing companies.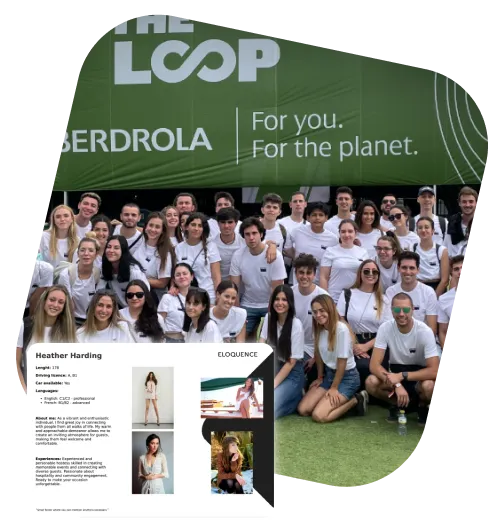 Eloquence
Madrid and Barcelona based hostess agency
Rooted in Madrid since 2016, Eloquence has emerged as a trusted companion in the realm of temporary staffing, crafting memorable narratives for international events across Spain. Their hallmark of blending digital finesse with a human touch has not only elevated event experiences but also positioned them as a preferred choice for hostessing needs.
"Once you learn how to use OnSinch, everything about your business becomes easier. Each task is done efficiently. You have complete control over your business, from sales to project management. The staff is happy to have an all-in-one tool. OnSinch is the future."

— Carlos Galayo Castro
CEO & Founder


Hostesky
No. 1 Czech hostess agency
Established in 2001, hostesky.cz Ltd. stands as a leading agency in the Czech Republic, renowned for its professional provision of hostesses and hosts across a spectrum of events—be it cultural, business, social, or educational.
"OnSinch has made it easier for us to register new hostesses and speed up and simplify the way contracts are signed. We're now billing and sending payouts with one click. Thanks to OnSinch, our hostesses have constant access to both our offers and the amount of their earnings with their data updated on their profiles. OnSinch has also solved the GDPR issue and is available from any device!"
— Mgr. Ivana Dupalová
Founder and CEO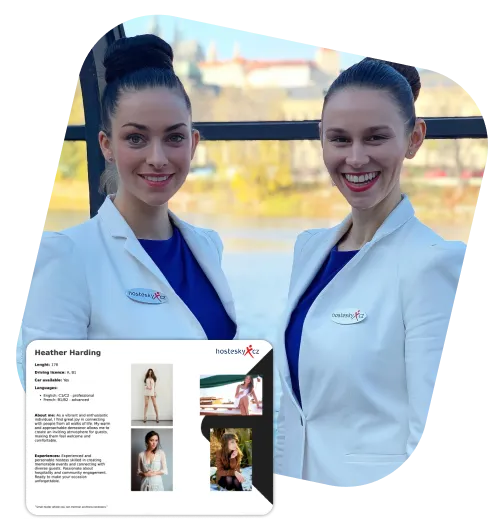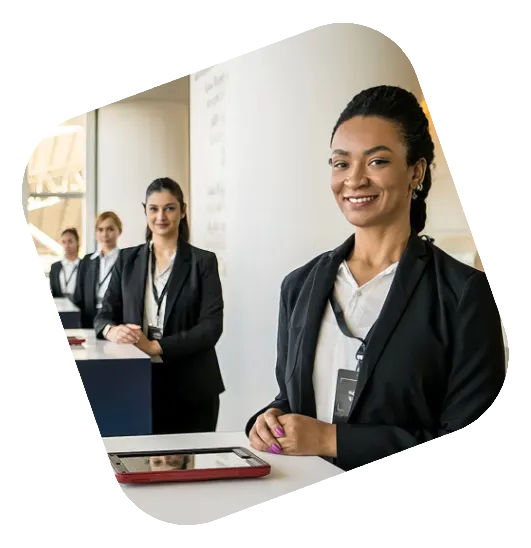 Solusta
Leading talent agency in Qatar established in 2016
Emerging as a beacon of excellence in Qatar's event landscape since 2016, Solusta encapsulates a blend of adept talent management and cutting-edge registration software solutions. With over 6,500 professionals spanning across nearly 70 nationalities, they craft personalized event experiences, seamlessly navigating linguistic and cultural diversities.
"We have first started using OnSinch in the beginning of 2021 and it has been undoubtedly one of the best decisions for our business. The level of automation we were able to achieve with this app is just incredible. What used to take hours of meticulous work, can be now achieved with literally few clicks."


— Nina Kacharava
Managing Partner
OnSinch Features Essential for Hostessing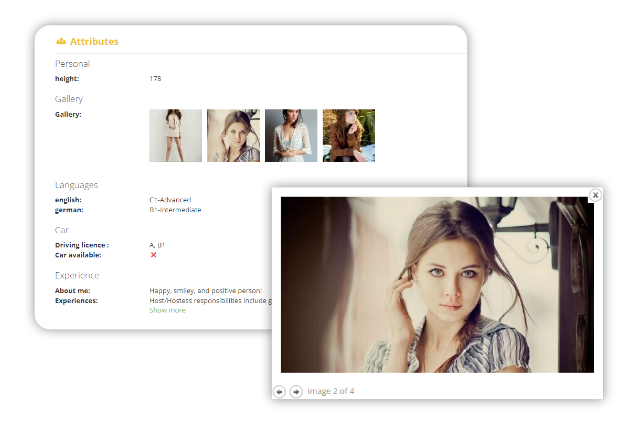 Customisable Staff Attributes & Gallery
With customizable staff attributes, you can easily organize and manage your event staff according to their specific skills, certifications, and experience. This allows you to quickly identify the right staff for the job and streamline your operations.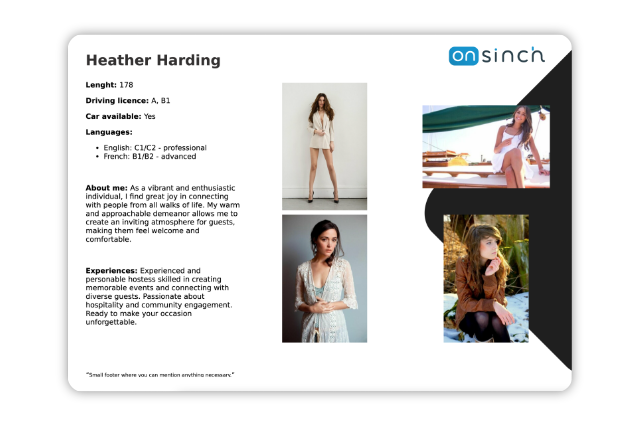 Composite Card Generation
The composite card allows for a visually appealing and professional presentation of employees to potential clients, showcasing their basic data and photos in a clear and concise manner.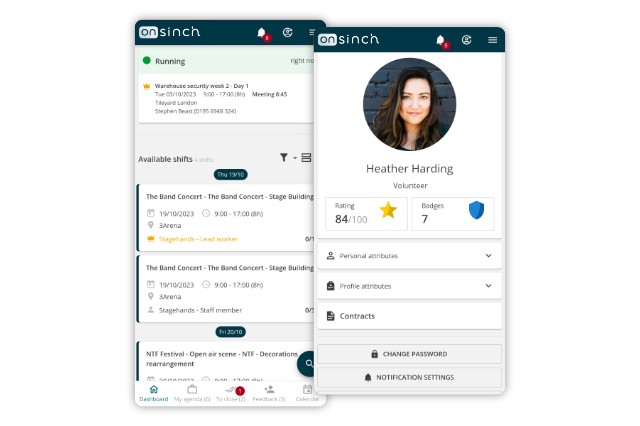 Mobile Friendly Access
Unlock the power of OnSinch's mobile web app – your always-available solution for event hosting. With secure data access on any device or platform, it's the industry's go-to tool for efficiency and accessibility. Empower your staff with the freedom to access it anytime, from anywhere, ensuring seamless coordination for your events.
Elevate Your Hostessing Standards with OnSinch – Discover More with a Demo