Behind Every Great Show is an Exceptionally Managed Crew
Stagehands | Steelhands | Scaffolders | Riggers | Forklift Drivers | Stage Managers | Runners
5-minute crewing showcase
Watch our short product tour focused on crewing companies.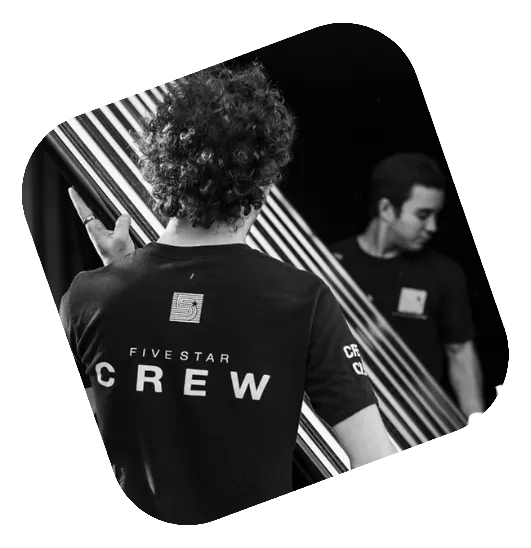 Five Star Group
Building and creating events across the UK and Europe
Five Star Group operates with a Europe wide presence, offering unmatched services in Event Crewing, Security, Training, and Project creation and management. Five Star Group ensures a seamless experience for its clientele, underscoring their commitment to professionalism, efficiency, and respect in every undertaking.
"Five Star Events Group has used Onsinch since the beginning of our company and has been very helpful. Our crew also have their own access and they can check salaries, hours worked and keep their profiles completed. Onsinch staff is also very helpful and always responds quickly to our requests and needs. We strongly recommend it to any crew company!"
— Laura Heras
Spain country director
Shameless
Leading Czech Crewing Company
Renowned for their unparalleled expertise in event management, Shameless breathe life into over 3,000 events annually. Their mark of excellence is unmistakable. With a commitment to professionalism, they've revolutionized event crewing, setting new industry standards. Dive into the case study to discover the Shameless difference.
"Managing more than 1,000 workers at 3,000+ events per year would normally be a job for 20 people. With OnSinch, we manage everything with 3 coordinators! Thanks to OnSinch, we are the no.1 stagehands provider in the Czech Republic."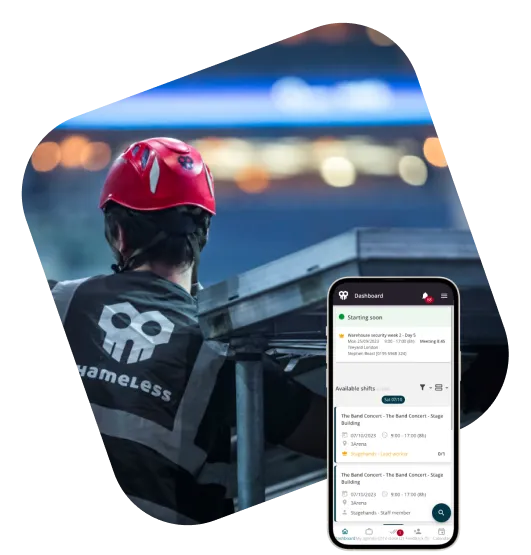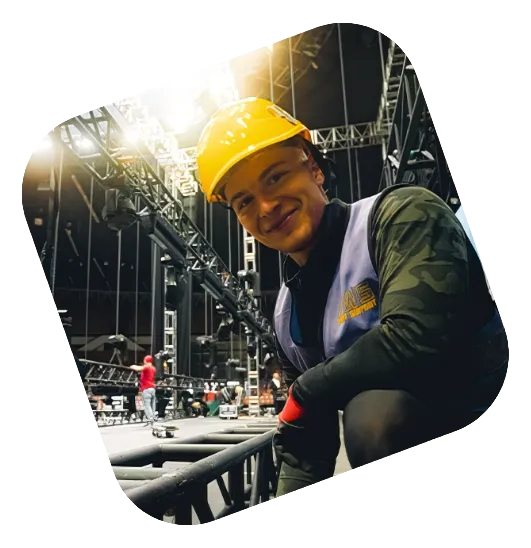 BWS Event Support
Providing technical crews for events throughout Europe
With roots in Kraków and Warsaw, BWS offers comprehensive event solutions that range from stagehands and technicians to event managers, ensuring every production shines with excellence. BWS's team of over 500 professionals stands as the backbone of numerous successful projects.
"When we signed with OnSinch, I did not realize how huge and powerful tool it was. The longer you use it, the more you don't want to use anything else."
— Wojciech Klonowski
Head of BWS Event Support
OnSinch Features Essential for Crewing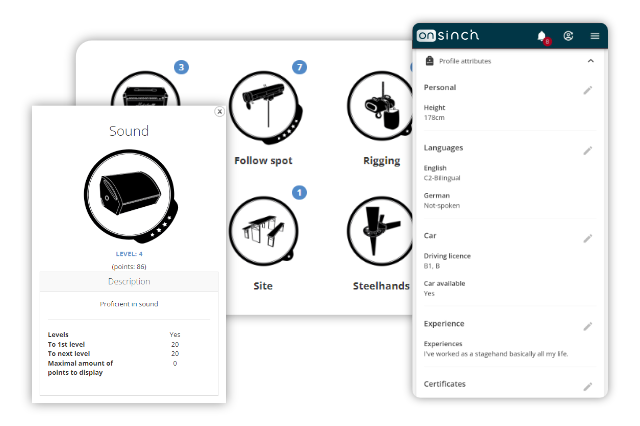 Crew Database with Customisable Attributes
With customizable crew attributes, you can easily organize and manage your event staff according to their specific skills, certifications, and experience. This allows you to quickly identify the right crew for the job and streamline your operations.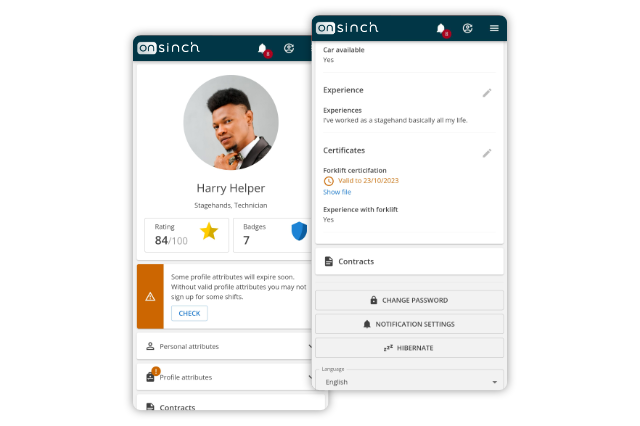 Certificate Expiration Check
With certificate expiration check, you can proactively monitor and manage staff certificates and licences, ensuring that they are renewed on time and avoiding any potential disruptions to your operations.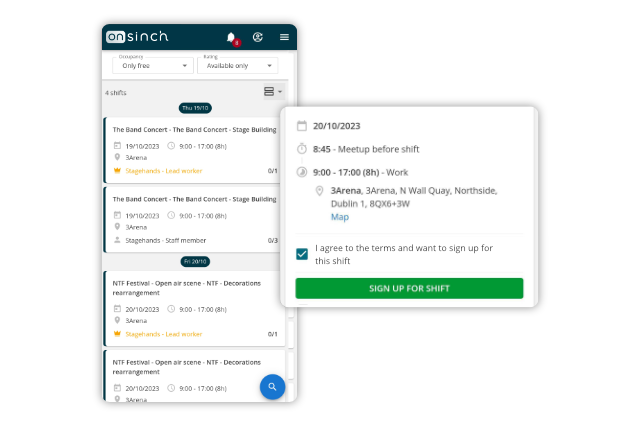 Fill empty shifts quickly
Staff can apply for open shifts through a self-registration simplifying the scheduling process, allowing managers to quickly and easily publish jobs for workers to apply for. This saves time and reduces the administrative burden of managing worker schedules.
Efficiently Manage Your Crewing Business with OnSinch