The Perfect Pairing for Your Catering Business
Catering Managers | Event Planners | Bartenders | Waitstaff | Service Coordinators | Logistics Managers
5-minute catering showcase
Watch our short product tour focused on catering companies.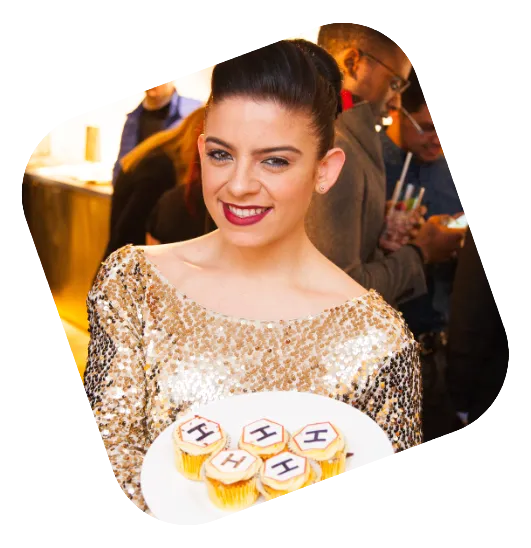 Splendid
Leading UK event staffing agency since 1997
Splendid elevates every event with a diligent, can-do team whose diverse talents shine across various roles, ensuring each gathering, whether grand or intimate, is executed flawlessly. Their ethos of hard work and the pursuit of perfection, blended with a genuine passion for what they do turns event staffing into an art.
"OnSinch has brought us, and our pool of 650 active staff, solidly into the 21st century. With each weekly update their ecosystem grows to make our lives more manageable and time efficient."

— Oliver Robinson,
Head of Change & IT

Perfect Catering
Catering unique concepts and combining the deliciousness of Czech and international gastronomy.
Infusing every occasion with a blend of emotion, meticulous attention to detail, and culinary excellence, Perfect Catering has been the epitome of gastronomic passion since 2005. Their journey, emboldened by the chance to cater fine dine experiences for esteemed fashion personas like Liběna Rochová and Vivienne Westwood, is a narrative of evolving elegance.
"The whole OnSinch team is helpful, and their client-focused approach truly stands out. They were able to accommodate our specific needs and we're looking forward to using this amazing app!
It's simply a pleasure to use, I can only recommend OnSinch!"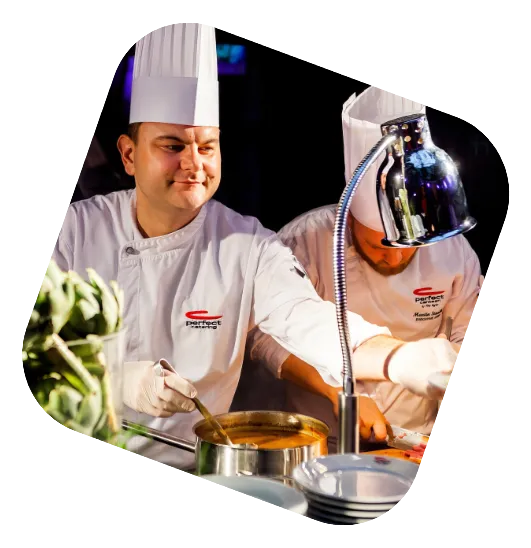 OnSinch Features Essential for Catering Businesses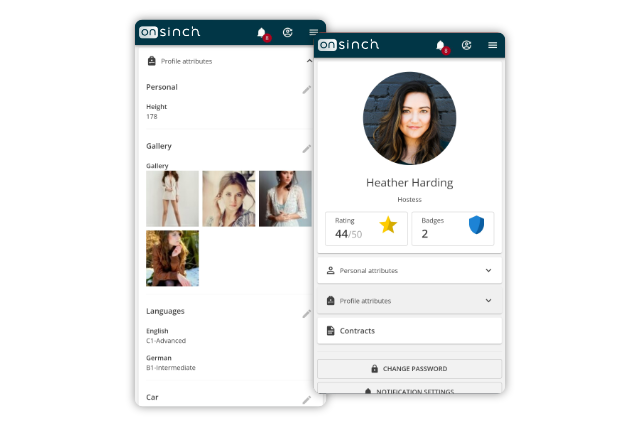 Staff Database with Customisable Attributes
With customizable staff attributes, you can easily organize and manage your event staff according to their specific skills, certifications, and experience. This allows you to quickly identify the right staff for the job and streamline your operations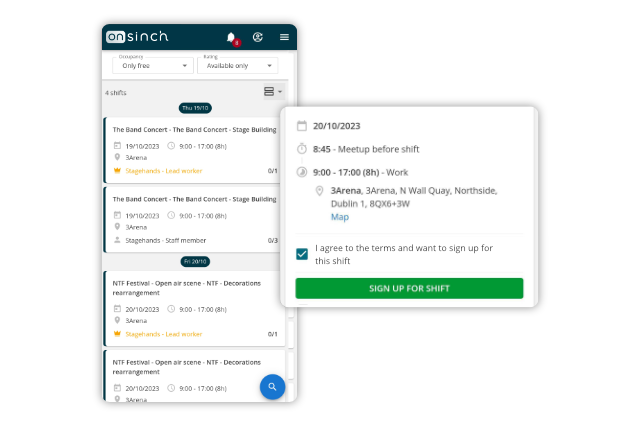 Fill Empty Shifts Quickly
Staff can apply for open shifts through a self-registration simplifying the scheduling process, allowing managers to quickly and easily publish jobs for workers to apply for. This saves time and reduces the administrative burden of managing worker schedules.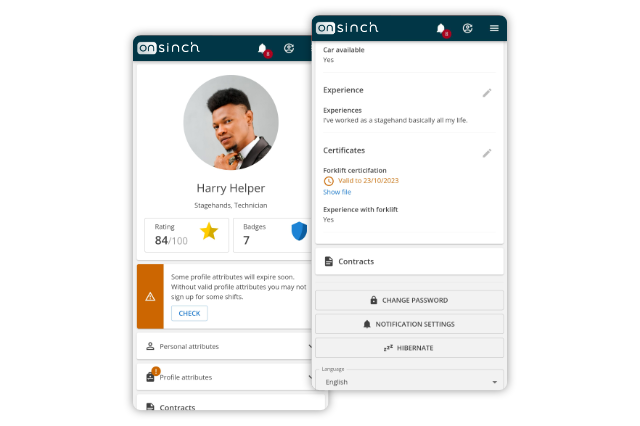 Certificate Expiration Check
With certificate expiration check, you can proactively monitor and manage staff certificates and licences, ensuring that they are renewed on time and avoiding any potential disruptions to your operations.
Ensure Excellence in Catering with OnSinch's Efficient Staff Management