Conditional Penalties
Ensure accountability and uphold standards with Conditional Penalties, limiting staff access until they resolve financial penalties or absences.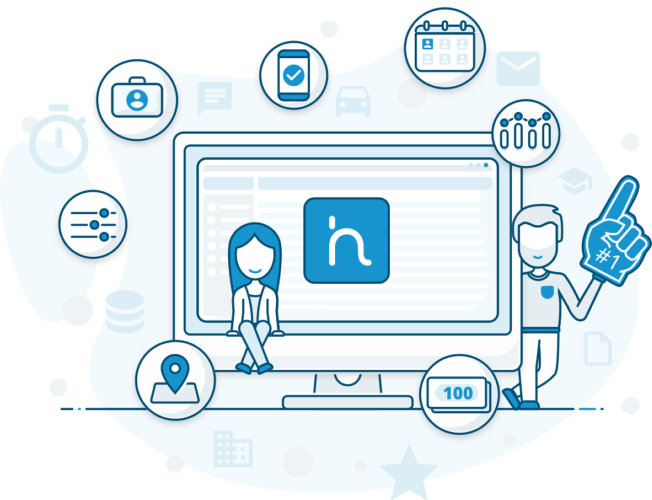 Enhanced Accountability
Experience improved staff responsibility as Conditional Penalties enforce resolution of financial penalties resulting from severe rule violations or unexcused absences before granting access to the application.
Elevated Performance Standards
Maintain high-quality work standards by implementing Conditional Penalties, which ensure that employees address and rectify any outstanding issues related to financial penalties or attendance before continuing their tasks.
Empower Accountability, Boost Performance, and Simplify Compliance
Ensure accountability and maintain high standards with Conditional Penalties. This functionality restricts staff access to the application until they resolve outstanding financial penalties incurred due to severe rule violations or unexcused absences.
Stay Compliant and Productive with Certificate Expiration Check
Stay on top of your workers' certifications with our Certificate Expiration Check. Receive timely notifications when certificates are nearing expiration, ensuring your team stays compliant and up-to-date.
Learn how staff scheduling can boost productivity, satisfaction, and cost savings. Explore tips for effective workforce management.
Uncover employee performance factors and use OnSinch's features to optimize your workforce for success.
Practical tips for effective shift scheduling to create a harmonious workplace. Leverage technology, plan ahead & establish clear communication channels.
Frequently Asked Questions
What are Conditional Penalties?
Conditional Penalties are a feature designed to ensure accountability and maintain high standards within your organization. This feature restricts staff access to the application until they resolve any outstanding financial penalties incurred due to severe rule violations or unexcused absences.
How do Conditional Penalties help improve staff performance?
By implementing Conditional Penalties, staff members are encouraged to adhere to company policies and maintain a strong work ethic. The feature serves as a deterrent for serious rule violations or no-shows, ultimately contributing to a more reliable and responsible workforce.
Are the financial penalties customizable?
Yes, the financial penalties associated with Conditional Penalties can be customized to suit your organization's specific requirements. This allows you to tailor the penalties to align with the severity of various rule violations or unexcused absences
Can staff members appeal or dispute a Conditional Penalty?
While the specifics of dispute resolution will vary from organization to organization, it is generally recommended to have a clear process in place for staff members to raise concerns or appeal a penalty. This ensures that the feature is applied fairly and transparently across your team.
Does the Conditional Penalties feature work with different types of staff roles?
Absolutely! The Conditional Penalties feature can be applied to various staff roles within your organization, ensuring that all team members are held accountable for their actions and contribute to maintaining high standards.
Popular Workforce Management Features in OnSinch
Request Free Demo with Consultation
Experience OnSinch's potential with a free demo! Schedule a meeting, and our sales representative will guide you through the app, answer your questions, and tailor a demo to fit your needs. Don't wait – book now!
Join over 100,000 users and experience the benefits of OnSinch today!
Save up to 10,000€ on average with OnSinch's powerful features.
Trust OnSinch, with over 50,000 successful projects under our belt.
Explore our flexible pricing options to find the perfect fit for your business.
Get started quickly and easily with OnSinch's seamless implementation process.