Shift Scheduling and Coordination
Efficient workforce management, improved communication, and time/cost savings. Easily manage your workforce with shift scheduling and coordination. Boost productivity now!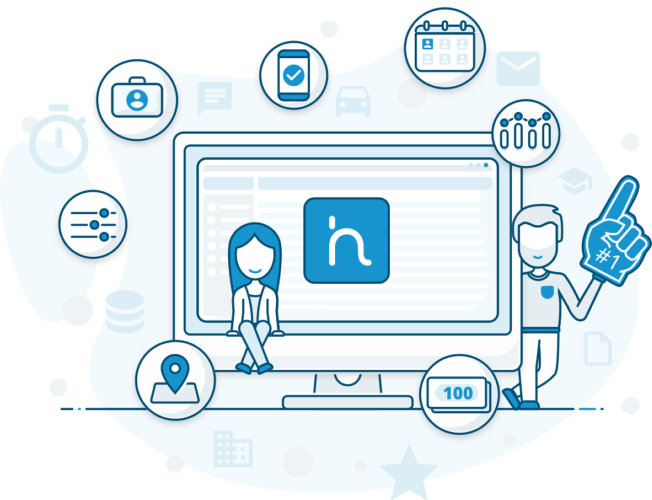 Efficient Workforce Management
With shift scheduling and coordination, businesses can easily manage their workforce by keeping track of upcoming, running, and finished shifts. This ensures that there are no gaps in the schedule and all shifts are covered by eligible workers, leading to increased efficiency and productivity.
Improved Communication
The software allows for detailed information to be entered about each shift, including worker requirements. This ensures that only eligible workers are assigned to each shift, reducing confusion and miscommunication. This leads to improved communication and a more streamlined workflow.
Time and Cost Savings
By automating the shift scheduling and coordination process, businesses can save time and money that would otherwise be spent on manual scheduling and coordination. This allows businesses to focus on other important tasks, leading to increased profitability and growth.
Maximize Efficiency and Productivity with OnSinch Shift Scheduling
Effortlessly manage your shift scheduling and coordination with Sinch Stay on top of upcoming, running, and finished shifts by entering detailed information and setting worker requirements. Ensure only eligible workers attend each shift with ease.
Learn how staff scheduling can boost productivity, satisfaction, and cost savings. Explore tips for effective workforce management.
Uncover employee performance factors and use OnSinch's features to optimize your workforce for success.
Practical tips for effective shift scheduling to create a harmonious workplace. Leverage technology, plan ahead & establish clear communication channels.
Frequently Asked Questions
What is shift scheduling and coordination?
Shift scheduling and coordination is a system that helps businesses manage their workforce by assigning shifts to eligible workers and keeping track of their availability.
How can shift scheduling and coordination benefit my business?
Shift scheduling and coordination can benefit your business by improving workforce management, streamlining communication, and improving customer service.
Is shift scheduling and coordination easy to use?
Yes, shift scheduling and coordination is designed to be user-friendly and easy to use, even for those who are not tech-savvy.
Can I customize shift scheduling and coordination to fit my business needs?
Yes, shift scheduling and coordination can be customized to fit the specific needs of your business, including setting worker requirements and entering detailed shift information.
Is shift scheduling and coordination suitable for businesses of all sizes?
Yes, shift scheduling and coordination can be used by businesses of all sizes, from small startups to large corporations.
Popular Work Planning Features in OnSinch
Request Free Demo with Consultation
Experience OnSinch's potential with a free demo! Schedule a meeting, and our sales representative will guide you through the app, answer your questions, and tailor a demo to fit your needs. Don't wait – book now!
Join over 100,000 users and experience the benefits of OnSinch today!
Save up to 10,000€ on average with OnSinch's powerful features.
Trust OnSinch, with over 50,000 successful projects under our belt.
Explore our flexible pricing options to find the perfect fit for your business.
Get started quickly and easily with OnSinch's seamless implementation process.