Self-Registration for Workers
Streamline scheduling and increase worker engagement with our mobile-friendly self-registration portal. Save time and reduce admin burden. Try it now!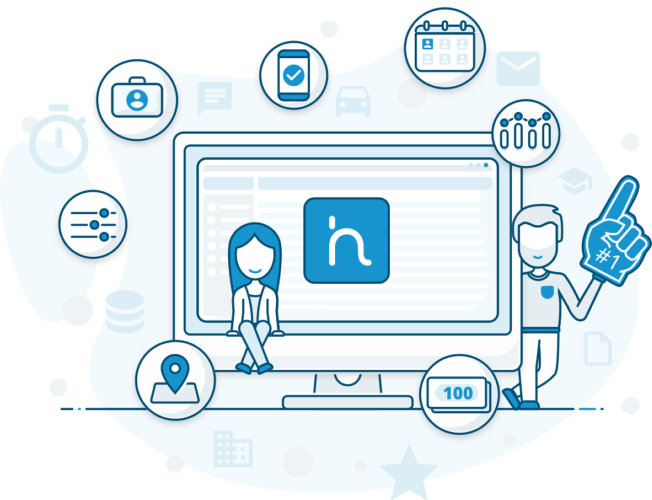 Streamlined Scheduling
Self-registration for workers simplifies the scheduling process, allowing managers to quickly and easily publish jobs for workers to apply for. This saves time and reduces the administrative burden of managing worker schedules
Increased Worker Engagement
By allowing workers to self-register for shifts, they are given more control over their schedules and can choose shifts that work best for them. This can lead to increased engagement and job satisfaction, which can ultimately improve productivity and reduce turnover.
Mobile Friendly Convenience
The worker portal for self-registration is mobile-friendly, making it easy for workers to access and apply for shifts on-the-go. This convenience can help attract and retain workers who value flexibility and the ability to manage their schedules from their mobile devices.
Effortless Scheduling with Self-Registration for Workers
Empower your workforce with self-registration. Effortlessly publish job opportunities for workers to apply for on a mobile-friendly portal. They can find shifts that meet their requirements and apply on a first come, first served basis. Simplify staff project management with our innovative solution.
Learn how staff scheduling can boost productivity, satisfaction, and cost savings. Explore tips for effective workforce management.
Uncover employee performance factors and use OnSinch's features to optimize your workforce for success.
Practical tips for effective shift scheduling to create a harmonious workplace. Leverage technology, plan ahead & establish clear communication channels.
Frequently Asked Questions
What is self-registration for workers?
Self-registration for workers is a process that allows employees to register themselves in a company's system without the need for manual intervention.
How does self-registration for workers benefit my company?
Self-registration for workers can save your company time and money by reducing the need for manual data entry and streamlining the onboarding process for new employees.
Is self-registration for workers easy to use?
Yes, self-registration for workers is designed to be user-friendly and intuitive, with clear instructions and prompts to guide employees through the registration process.
Is the worker portal mobile-friendly?
Yes, the worker portal is mobile-friendly, which means that workers can easily access it from their mobile devices and apply for shifts on-the-go.
Can I set specific requirements for workers to meet before they can apply for shifts?
Yes, you can set specific requirements for workers to meet before they can apply for shifts. This helps ensure that you are only working with qualified workers who meet your specific needs.
Popular Work Planning Features in OnSinch
Request Free Demo with Consultation
Experience OnSinch's potential with a free demo! Schedule a meeting, and our sales representative will guide you through the app, answer your questions, and tailor a demo to fit your needs. Don't wait – book now!
Join over 100,000 users and experience the benefits of OnSinch today!
Save up to 10,000€ on average with OnSinch's powerful features.
Trust OnSinch, with over 50,000 successful projects under our belt.
Explore our flexible pricing options to find the perfect fit for your business.
Get started quickly and easily with OnSinch's seamless implementation process.