Overlapping Attendance Check
Effortlessly manage attendance, boost productivity, and ensure compliance with OnSinch's overlapping attendance check. Streamline your workforce management today.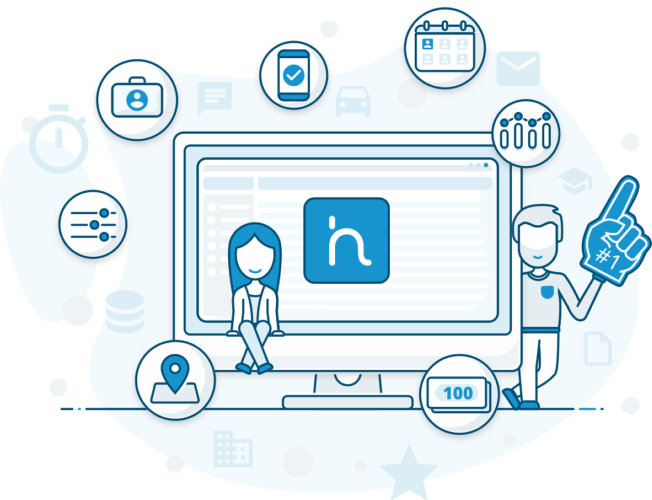 Streamline Attendance Management
With OnSinch's overlapping attendance check, you can easily manage your workers' attendance without worrying about overlaps or discrepancies.
Boost Productivity
By automating attendance checks, you can save time and focus on more important tasks, ultimately boosting productivity and efficiency.
Save time and Resources
With the automated overlapping attendance check, you can minimize the time spent on manual scheduling adjustments, allowing managers to focus on more strategic tasks and decision-making.
Efficient Attendance Management with Overlapping Attendance Notifications
Stay on top of your team's attendance with OnSinch's Overlapping Attendance Check. Receive instant notifications when any of your workers have overlapping schedules, ensuring smooth operations and timely interventions.
Learn how staff scheduling can boost productivity, satisfaction, and cost savings. Explore tips for effective workforce management.
Uncover employee performance factors and use OnSinch's features to optimize your workforce for success.
Practical tips for effective shift scheduling to create a harmonious workplace. Leverage technology, plan ahead & establish clear communication channels.
Frequently Asked Questions
What is overlapping attendance check?
Overlapping attendance check is a system that ensures that employees do not clock in or out for each other, preventing time theft and ensuring accurate attendance records.
How does overlapping attendance check benefit my business?
It streamlines attendance management, boosts productivity, and ensures compliance with labor laws and regulations.
Is overlapping attendance check easy to use?
Yes, it is easy to use. OnSinch automatically checks for overlaps, so you don't have to worry about manually checking attendance records.
Is overlapping attendance check available for all types of businesses?
Yes, overlapping attendance check is available for all types of businesses that use OnSinch for attendance management."
Popular Work Planning Features in OnSinch
Request Free Demo with Consultation
Experience OnSinch's potential with a free demo! Schedule a meeting, and our sales representative will guide you through the app, answer your questions, and tailor a demo to fit your needs. Don't wait – book now!
Join over 100,000 users and experience the benefits of OnSinch today!
Save up to 10,000€ on average with OnSinch's powerful features.
Trust OnSinch, with over 50,000 successful projects under our belt.
Explore our flexible pricing options to find the perfect fit for your business.
Get started quickly and easily with OnSinch's seamless implementation process.