Customizable Dashboard
Discover a customizable dashboard for admin users, enabling personalization through widget toggling & arrangement for an efficient experience.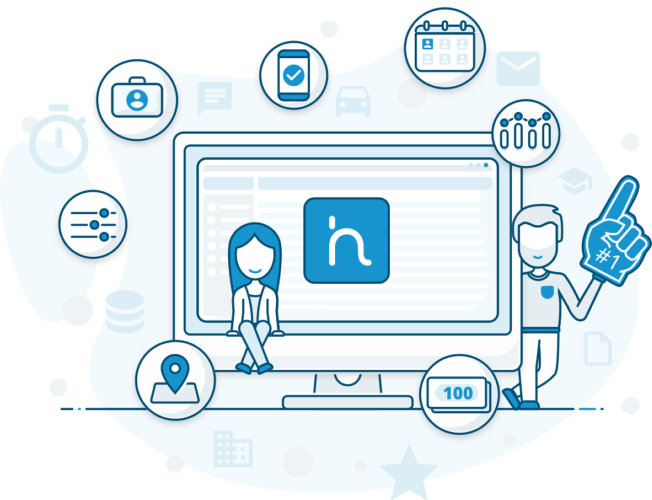 Personalized Efficiency
Tailor your dashboard to display only the most relevant widgets, streamlining your workflow and enhancing productivity by focusing on the tasks that matter most to your role.
Seamless Adaptability
Rearrange and prioritize your widgets with ease, creating a dynamic and adaptable workspace that evolves with your changing needs and preferences, ensuring a smooth and intuitive user experience.
Clutter-Free Interface
Eliminate distractions and unnecessary information by customizing your dashboard to showcase only the essentials, fostering a clean and clutter-free environment that promotes focus and efficiency.
Optimize Your Admin Experience: Personalized, Adaptable & Clutter-Free
Empower each administrator with the ability to personalize their dashboard by toggling widgets on or off and arranging them in a preferred order, ensuring a seamless and efficient user experience.
Learn how staff scheduling can boost productivity, satisfaction, and cost savings. Explore tips for effective workforce management.
Uncover employee performance factors and use OnSinch's features to optimize your workforce for success.
Practical tips for effective shift scheduling to create a harmonious workplace. Leverage technology, plan ahead & establish clear communication channels.
Frequently Asked Questions
Can each admin customize their own dashboard independently?
Yes, every administrator has the ability to personalize their own dashboard, toggling widgets on or off and rearranging them as desired, without affecting other users' dashboard settings.
Are there any limits to the number of widgets that can be added or rearranged on the dashboard?
There are no specific limits to the number of widgets you can add or rearrange on the dashboard, but it's recommended to prioritize the most important ones to maintain a clean and efficient workspace.
Can I reset my dashboard to its default settings?
Yes, you can easily reset your dashboard to its default settings if you'd like to start fresh or revert to the original configuration.
Popular Work Planning Features in OnSinch
Request Free Demo with Consultation
Experience OnSinch's potential with a free demo! Schedule a meeting, and our sales representative will guide you through the app, answer your questions, and tailor a demo to fit your needs. Don't wait – book now!
Join over 100,000 users and experience the benefits of OnSinch today!
Save up to 10,000€ on average with OnSinch's powerful features.
Trust OnSinch, with over 50,000 successful projects under our belt.
Explore our flexible pricing options to find the perfect fit for your business.
Get started quickly and easily with OnSinch's seamless implementation process.