Wage List
Boost your business efficiency and accuracy with Wage List. Easily customize wages based on profession and ratings, saving time and reducing labor costs.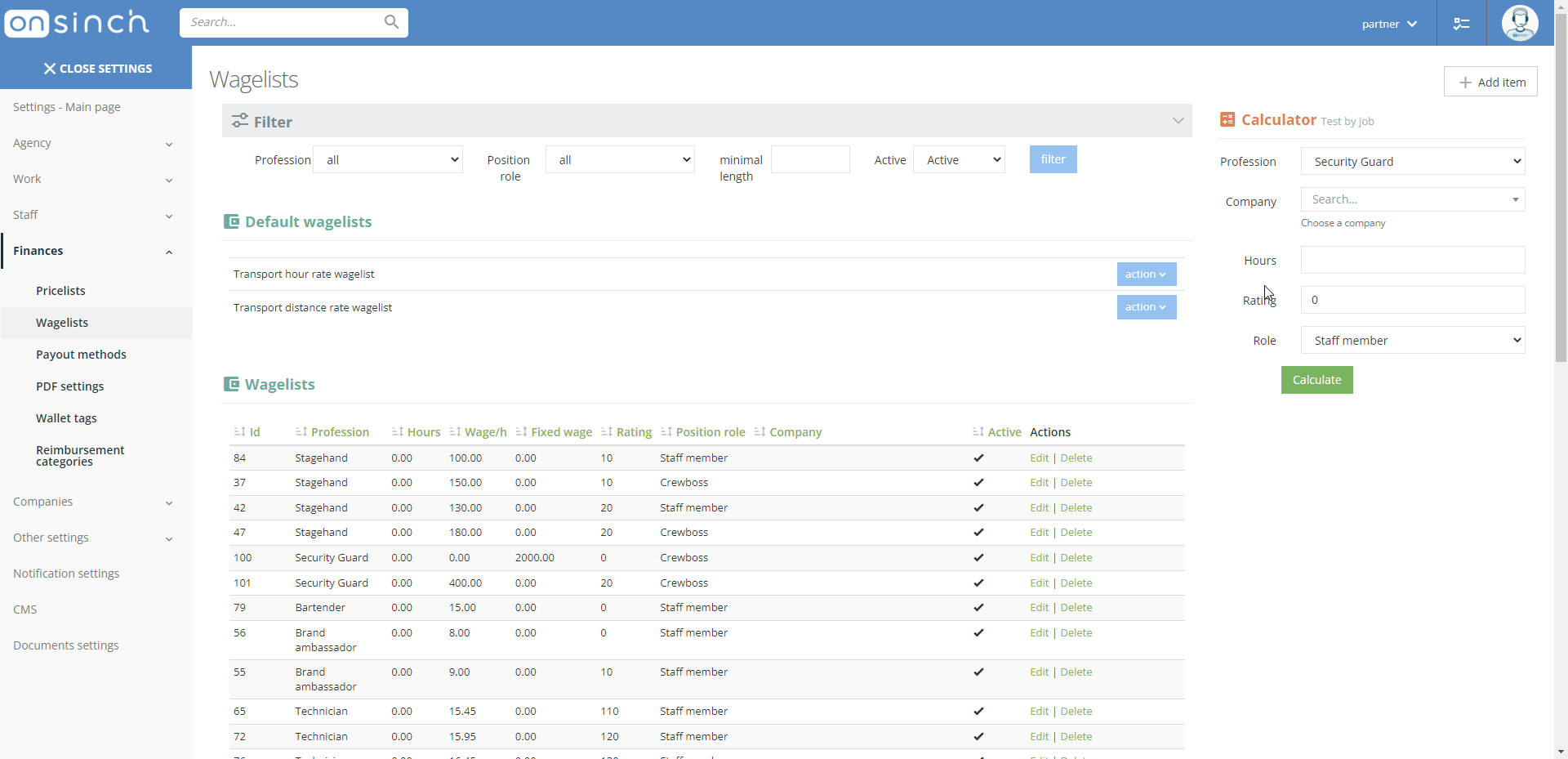 Increased Efficiency
With Wage List, you can easily customize the wages of your workers based on their profession and ratings. This means that you can save time and effort by automating the wage calculation process, allowing you to focus on other important aspects of your business.
Improved Accuracy
By tailoring your workers' wages using Wage List, you can ensure that each employee is paid fairly and accurately based on their skills and performance. This can help to boost employee morale and productivity, as well as reduce the risk of errors and disputes.
Cost Savings
Wage List can help you to optimize your labor costs by ensuring that you are paying your workers the right amount based on their qualifications and experience. This can help to reduce your overall labor expenses, allowing you to invest more resources into other areas of your business.
Maximizing Efficiency, Accuracy, and Cost Savings with Wage Customization
With Wage List, you can customize your employees' salaries based on their skills and performance ratings. This powerful solution allows you to create a fair and competitive compensation plan that motivates your team to achieve their goals. Say goodbye to one-size-fits-all wages and hello to a more efficient and effective way of managing your workforce.
Learn how staff scheduling can boost productivity, satisfaction, and cost savings. Explore tips for effective workforce management.
Uncover employee performance factors and use OnSinch's features to optimize your workforce for success.
Practical tips for effective shift scheduling to create a harmonious workplace. Leverage technology, plan ahead & establish clear communication channels.
Frequently Asked Questions
How can Wage list benefit my business?
Wage list can save you time and money by automating your payroll process and reducing the risk of errors.
Is Wage list easy to use?
Yes, Wage list is designed to be user-friendly and intuitive, even for those without prior payroll experience.
ow does the wage customization work?
Our system allows you to set different wage rates for different professions and ratings, giving you the flexibility to tailor wages to your specific needs.
Is the wage customization feature available for all types of businesses?
Yes, our system is designed to work for businesses of all sizes and industries, allowing you to tailor wages to your specific needs.
Popular Finance Features in OnSinch
Request Free Demo with Consultation
Experience OnSinch's potential with a free demo! Schedule a meeting, and our sales representative will guide you through the app, answer your questions, and tailor a demo to fit your needs. Don't wait – book now!
Join over 100,000 users and experience the benefits of OnSinch today!
Save up to 10,000€ on average with OnSinch's powerful features.
Trust OnSinch, with over 50,000 successful projects under our belt.
Explore our flexible pricing options to find the perfect fit for your business.
Get started quickly and easily with OnSinch's seamless implementation process.