Google Maps Integration
Optimize your business routes and schedules with enhanced location visibility and improved communication using Google Maps integration. Increase efficiency and grow your business today.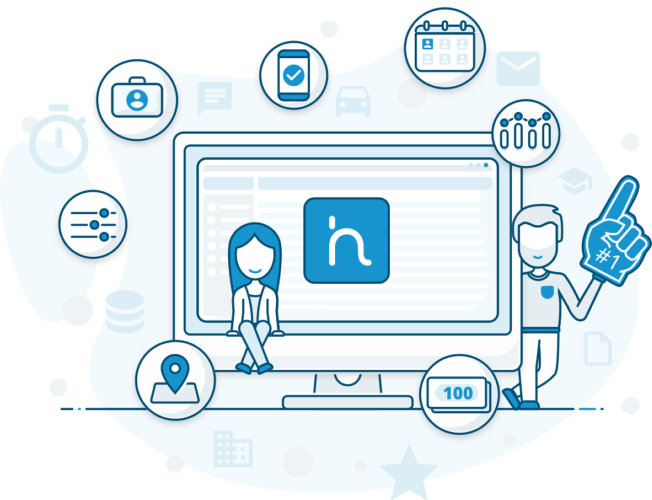 Enhanced Location Visibility
With Google Maps integration, you can easily visualize the location of your jobs on a map, giving you a better understanding of where your business is operating. This allows you to optimize your routes and schedules, saving you time and money.
Improved Communication
The ability to leave notes on specific locations within Google Maps means that you can provide your team with more detailed instructions and information. This helps to ensure that everyone is on the same page and that jobs are completed efficiently.
Increased Efficiency
By integrating Google Maps into your workflow, you can streamline your operations and reduce the time spent on administrative tasks. This allows you to focus on delivering high-quality service to your customers and growing your business.
Optimize Your Operations with Google Maps Integration
Effortlessly track the location of your jobs using the Google Maps integration. Pinpoint the exact location and add notes for further clarification. Streamline your workflow and stay organized with ease.
Learn how staff scheduling can boost productivity, satisfaction, and cost savings. Explore tips for effective workforce management.
Uncover employee performance factors and use OnSinch's features to optimize your workforce for success.
Practical tips for effective shift scheduling to create a harmonious workplace. Leverage technology, plan ahead & establish clear communication channels.
Frequently Asked Questions
What is Google Maps integration?
Google Maps integration is the process of embedding Google Maps into your website or application to provide location-based information to your users.
What is the benefit of Google Maps integration?
Google Maps integration allows you to visualize the location of your jobs on a map, optimize your routes and schedules, and improve communication with your team.
Is the Google Maps integration accurate?
Yes, the integration is accurate and provides real-time information about the location of your jobs.
Do I need to have a Google Maps account to use this feature?
No, you do not need a Google Maps account to use this feature. Our product integrates seamlessly with Google Maps to provide you with location information.
Is Google Maps integration easy to use?
Yes, Google Maps integration is easy to use and can be seamlessly integrated into your workflow.
Popular Business Integration Features in OnSinch
Request Free Demo with Consultation
Experience OnSinch's potential with a free demo! Schedule a meeting, and our sales representative will guide you through the app, answer your questions, and tailor a demo to fit your needs. Don't wait – book now!
Join over 100,000 users and experience the benefits of OnSinch today!
Save up to 10,000€ on average with OnSinch's powerful features.
Trust OnSinch, with over 50,000 successful projects under our belt.
Explore our flexible pricing options to find the perfect fit for your business.
Get started quickly and easily with OnSinch's seamless implementation process.