Google and Facebook Registrations
Streamline onboarding and increase user engagement with our platform. Sign up using Google or Facebook for enhanced security and a frictionless experience.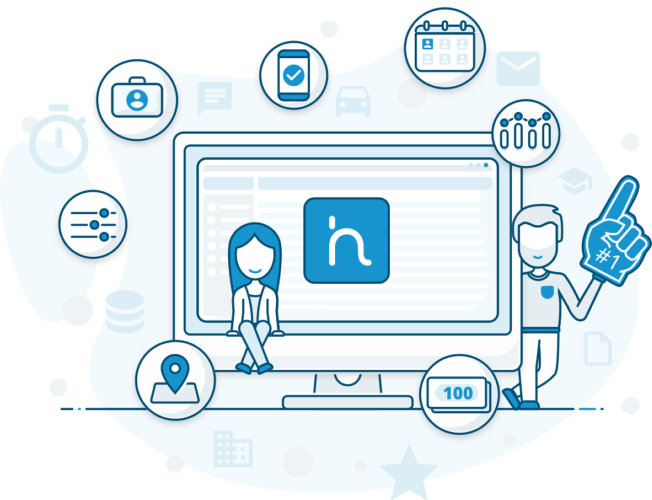 Streamlined Onboarding
With the option to sign up using their existing Google or Facebook accounts, workers can easily and quickly create a profile on your platform without having to fill out lengthy registration forms. This can help reduce friction in the onboarding process and improve user adoption rates.
Increased User Engagement
By leveraging the popularity and familiarity of Google and Facebook, you can attract more users to your platform and increase user engagement. This can lead to more active users, higher retention rates, and ultimately, increased revenue.
Enhanced Security
Google and Facebook are known for their robust security measures, and by allowing workers to sign up using these accounts, you can benefit from their advanced security protocols. This can help protect your platform from fraudulent activity and ensure that your users' data is kept safe and secure.
Efficient Onboarding with Google and Facebook Sign-Up
Empower your workforce with the convenience of registering using their Google or Facebook accounts. Simplify the sign-up process and streamline access to your platform.
Learn how staff scheduling can boost productivity, satisfaction, and cost savings. Explore tips for effective workforce management.
Uncover employee performance factors and use OnSinch's features to optimize your workforce for success.
Practical tips for effective shift scheduling to create a harmonious workplace. Leverage technology, plan ahead & establish clear communication channels.
Frequently Asked Questions
Can I use my Google or Facebook account to register with OnSinch?
Yes, you can easily register for OnSinch using your Google or Facebook account. It's a quick and secure way to sign up.
Is it safe to connect my Google or Facebook account to this product?
Yes, we take your privacy and security very seriously. When you connect your Google or Facebook account, we only access the information we need to provide our service.
What if I don't have a Google or Facebook account?
No worries! You can still sign up for our product using your email address and creating a new account.
Popular Business Integration Features in OnSinch
Request Free Demo with Consultation
Experience OnSinch's potential with a free demo! Schedule a meeting, and our sales representative will guide you through the app, answer your questions, and tailor a demo to fit your needs. Don't wait – book now!
Join over 100,000 users and experience the benefits of OnSinch today!
Save up to 10,000€ on average with OnSinch's powerful features.
Trust OnSinch, with over 50,000 successful projects under our belt.
Explore our flexible pricing options to find the perfect fit for your business.
Get started quickly and easily with OnSinch's seamless implementation process.