All-in-one tool for project and staff management
Planning, workforce management, CRM, reports, finances, hiring… all in one.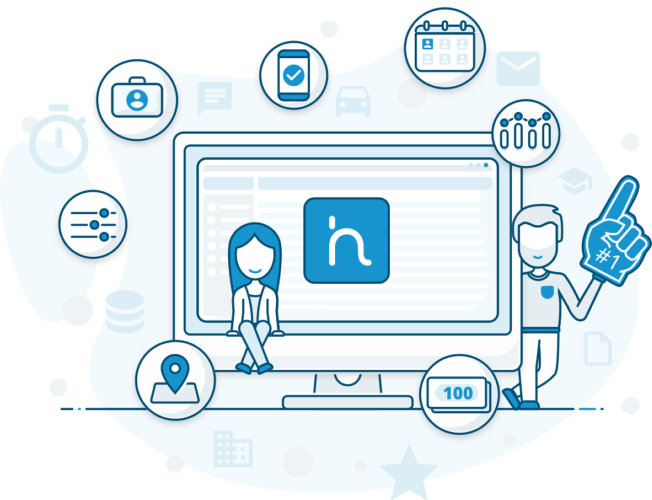 Cooperation on projects has never been easier. You can handle all activities from one place.

Why use printed shift schedules when you only need one application to organise your work?
References
Our application has already helped more than 1,000 clients.
"Sinch has made it easier for us to register new hostesses and speed up and simplify the way contracts are signed. We're now billing and sending payouts with one click. Thanks to Sinch, our hostesses have constant access to both our offers and the amount of their earnings with their data updated on their profiles. Sinch has also solved the GDPR issue and is available from any device!"

"In Milion chvilek pro demokracii we work with hundreds of volunteers. Thanks to Sinch, which is tailor-made exactly to our needs, we can now take proper care of them. Both the volunteers and we praise the system. Everybody sees information clearly and simply in one place so we can focus on what's really important and not on where our Excel spreadsheets are tucked away."
All project management tools in one
Publish your job offers and set specific requirements for completing tasks and employee performance. Share information, schedule shifts and create reports.
50,000+
projects in total
70 million
project hours per year
20,000+
projects each year
up to €10,245
average company savings
Who is the project management software for?
This project management tool is suitable for all kinds of agencies and companies of all sizes.
Have an immediate overview of scheduled shifts and up-to-date state of your projects. Communicate and share data with your workers.
→ Crewing
→ Hostesses
→ Bartenders
→ Casting
→ Helpers
→ Security
→ Warehouse
→ Cleaning
→ Catering
→ Volunteers
Freelancers
Customize the Sinch environment flexibly to your own needs and increase your efficiency.
Companies
Simply manage more employees and meet your business goals faster.
Businesses
Automate your business processes and gain more time for profitable activities.
Join over 100,000 users and experience the benefits of OnSinch today!
Save up to 10,000€ on average with OnSinch's powerful features.
Trust OnSinch, with over 50,000 successful projects under our belt.
Explore our flexible pricing options to find the perfect fit for your business.
Get started quickly and easily with OnSinch's seamless implementation process.