Unlock Your Workforce Potential with OnSinch
OnSinch is the all-in-one project and staff management software designed to enhance productivity, optimize workforce performance, and transform the way you manage your business.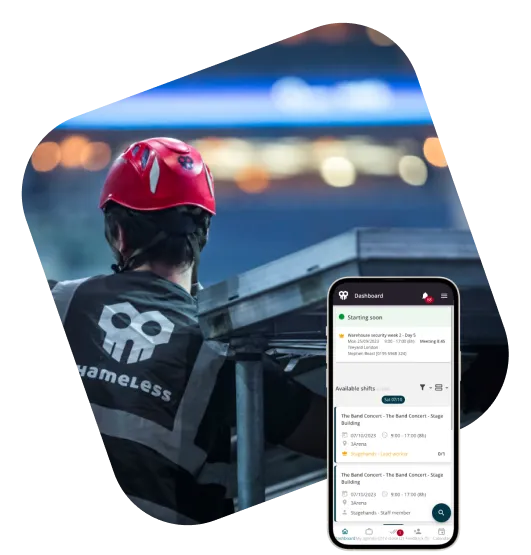 Shameless
Leading Czech Crewing Company
"Managing more than 1,000 workers at 3,000+ events per year would normally be a job for 20 people. With OnSinch, we manage with three coordinators! Thanks to OnSinch, we are the no.1 stagehands provider in the Czech Republic."
Mobile-Friendly Access
With OnSinch's mobile-friendly platform, your crucial data and functions are accessible anywhere, anytime.
Open Shifts
Shameless leverages OnSinch's self-registration tool, sharing open shifts with staff to self-register.

Eloquence
Spain's Leading Event Staff Provider
"In an environment of rising costs and shrinking budgets, OnSinch is our key to maintaining profitability. It allows us to offer competitive prices, manage our expenses effectively, and consistently deliver top-notch services."
Comprehensive Management
With OnSinch, one project manager can effectively manage multiple events simultaneously.
Composite card
Employee profiles for presenting staff to clients, customize the content and appearance of the card to suit your needs.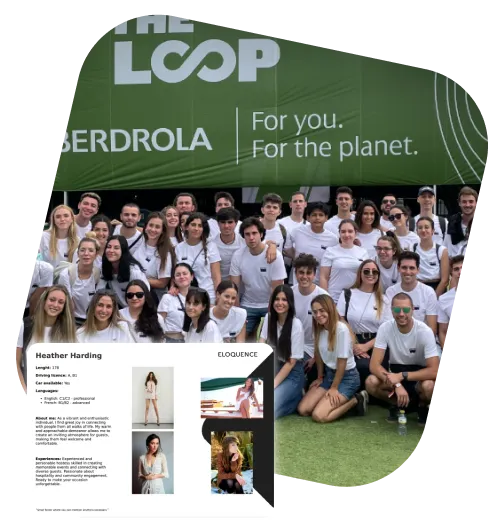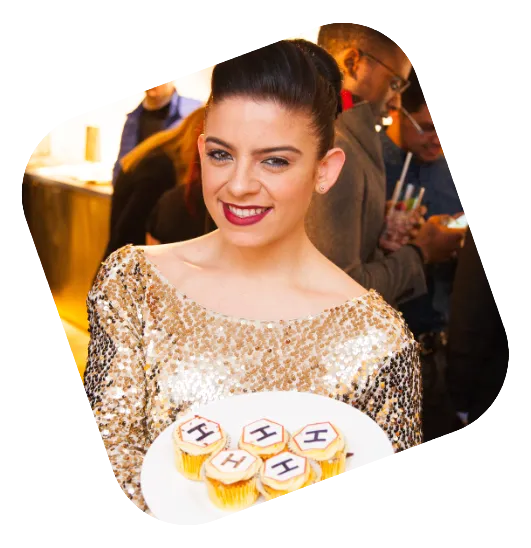 Splendid
Leading UK Event Staffing Agency Since 1997
"OnSinch has helped bring us, and our pool of 650 active staff, solidly into the 21st century. With each weekly update their ecosystem grows to make our lives more manageable and time efficient."
— Oliver Robinson, Splendid
All-in-one Tool
Say goodbye to juggling different platforms and simplify your operations with OnSinch.
Time-Efficient
By automating routine administrative tasks, OnSinch saves up to 90% of your time.
Discover Your Industry Solution
Our platform serves industries of all sizes, delivering tailored solutions across a spectrum of industries.
Popular Tools from OnSinch
APIs and Integrations
Connect your business with powerful applications
Client Portal
Streamline communication by allowing your clients access OnSinch portal for greater efficiency
Certificate Expiration Check
Stay compliant and avoid disruptions by monitoring and managing worker certificates
Customizable Notifications
Provide timely updates about important work changes within the application
Explore OnSinch
OnSinch automates everyday processes in an all-in-one single application always accessible online
Flexible Pricing
OnSinch is suitable for businesses of all sizes! Choose from one of our pricing packages from only €200 a month
Our Customers
Learn more about our partners and how OnSinch helped them to grow and streamline their business
Try saving valuable time by planning and managing shifts with OnSinch today!